Japanese professor Hiroshi Ishiguro, with his robot double…
 Article by Leo Zagami
As I wrote in January on my website and in my latest book Vol.6.66, the historical workshop, Roboethics: Humans, Machines and Health was hosted by The Pontifical Academy for Life in February 2019.
http://leozagami.com/2019/01/16/ai-the-vatican-and-the-church-of-satans-robotic-agenda/
http://leozagami.com/2019/02/17/the-age-of-cyber-satan-artificial-intelligence-and-robotics-vol-6-66/
The Vatican even partnered with Microsoft recently to offer an international prize on ethics and artificial intelligence, after a private meeting between Pope Francis and Microsoft President, Brad Smith. The prize is for the best doctoral dissertation of 2019 on the subject of "Artificial Intelligence in the service of human life."
This is an article on the controversial subjects discussed in this event organized by the powerful Jesuits, that are working at the highest levels to make sure they control the present and future development of Artificial Intelligence and robotics.Last month, BBC entitled an article published on their website: "How Pope Francis could shape the future of robotics" clearly stating that:
"It might not be the first place you imagine when you think about robots.  But in the Renaissance splendor of the Vatican, thousands of miles from Silicon Valley, scientists, ethicists, and theologians gather to discuss the future of robotics.The ideas go to the heart of what it means to be human and could define future generations on the planet."
 For the opening of this meeting, Pope Francis presented a letter to the Human Community, where he outlined the paradox of "progress" and cautions against developing technologies without first thinking of the possible costs to society. "There is a pressing need, then, to understand these epochal changes and new frontiers in order to determine how to place them at the service of the human person, while respecting and promoting the intrinsic dignity of all,"Pope Francis said.
Prof. Hiroshi Ishiguro addresses the Vatican's conference on Robotics photo by Giordano Giuseppe
However, in stark contrast to this message of apparent caution by Pope Francis came a much more dramatic and transhumanist hypothesis during the event laid out by Japanese Professor Hiroshi Ishiguro, who said that we will no longer be recognized as flesh and blood humans, in 10,000 years time. Professor Hiroshi Ishiguro,  famous for creating extremely human-like robots at his lab in Osaka University, including one of himself, spoke at the Vatican's conference on Roboethics about the need to evolve our bodies away from their current materials to something more enduring saying:
"Our ultimate aim of human evolution is immortality by replacing the flesh and bones with inorganic material," he said adding: "The question is what happens if something happens on the planet, or something happens on the Sun, so we cannot live on the planet, we need to live in space."
"In this case, which is better? Organic materials or inorganic materials?"
In the meantime, creating robots that can do tasks humans can do, even intimate tasks like caring for elderly people or having a relationship, is a fundamental aspect of Prof Ishiguro's work that fascinates the Vatican Jesuits. Professor Hiroshi Ishiguro also made another shocking assertion: "We have a serious problem, the Japanese population is going down to half the number of the current population within 50 years." Instead of relying on human immigrants or a baby boom to solve the decline, Prof Ishiguro points to the possibility of utilizing robots instead.
"We don't have enough annual immigration, Japan is an isolated country, it's an island, our culture is quite different from other countries,"
"It is not so easy for the foreigners to survive in Japan in some sense,Prof Ishiguro said.
"That is the main reason why we are so crazy for creating robots."
Another reason to substitute humans with robots in Japan is the ongoing drama of Fukushima, but that's not something many want to discuss.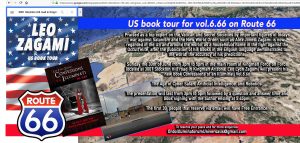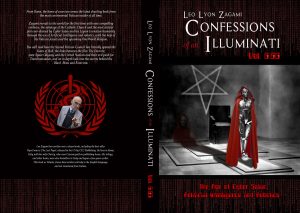 Leo Zagami is a regular contributor to Infowars and the author of the new groundbreaking book  Confessions of an Illuminati Vol. 6.66 The Age of Cyber Satan, Artificial Intelligence, and Robotics
OUT NOW ON KINDLE:
https://www.amazon.com/Confessions-Illuminati-6-66-Artificial-Intelligence-ebook/dp/B07NS8WS9V/ref=sr_1_2?s=books&ie=UTF8&qid=1550411820&sr=1-2&keywords=vol.+6.66
And on paperback :
https://www.amazon.com/dp/1796904694/ref=cm_sw_r_fa_awdo_t1_2dvACb2HVH6TP?fbclid=IwAR1h_VlIytuACI3zxXUc9mBfOk96N4Yk0WH3To6Psv2kbFxJLwfzAwV4mUE

Leo Zagami is also the author of  Confessions of an Illuminati Volume 5: The Decline of the West and the Rise of Satanism in our Society 
OUT NOW ON KINDLE: https://www.amazon.com/dp/B07BQVQ9ZM/ref=tsm_1_fb_lk
And on paperback : https://www.amazon.com/dp/1986894657/ref=sr_1_8?ie=UTF8&qid=1522233257&sr=8-8&keywords=leo+zagami