Article by Leo Zagami
The Mediterranean UFO Center (Cufom) communicated at the beginning of the year that UFOs were being increasingly sighted in various regions in Italy, from Liguria to Sicily. These sightings, says Cufom, have been reported in Imperia and other areas of Italy such as Catania, the site of a recent earthquake, Cava d'Ispica (Ragusa) and Peschiera Borromeo (Milan). Angelo Carannante, president of the Mediterranean UFO Centre (Cufom), published extraordinary documents in recent years full of images from all over Italy and especially from the skies of Liguria and seems adamant something is going on. At the same time, CUN, Italy's National Ufo Center has reported 184 UFO sightings in 2018 with an increase of 61%. The best Italian region to see UFO's lately is said to be Tuscany.
In the meantime, last November, a UFO was spotted in British skies – triggering both puzzlement and a glut of online speculation that aliens have been visiting Kent. At the end of December 2018, a mysterious trail of light was seen in a viral video hanging in California skies. The strange, bright light was accompanied by a gaseous, sparkling trail behind it, leaving people in shock. Earlier last year, a similar light was spotted in China, leaving residents baffled.
Of course, some skeptics claimed that at least in these two cases, the footage looked like the trail of a rocket motor and it might well be, but there is definitely something strange happening after the recent increase in genuine UFO sightings that could possibly be connected to a mysterious shift in Earth's Magnetic Field that has recently prompted Scientists to immediately adjust the World Magnetic Model (WMM) that Guides Navigation.
Popular UFO lore once associated the presence of UFOs with local disturbances of the earth's magnetic field and "UFO detectors" were designed in the middle of the 1960s, to sense such disturbances, sounding an alarm when a sudden change in the magnetic field alters the orientation of a magnet in the detector. During the investigative phase of this project, an observer near Denver, Colorado, reported that his detector had sounded. He immediately telephoned project headquarters to inform them that he had sighted a UFO overhead. Responding to this call, project investigators drove to the scene and actually observed a light in the daylight sky pointed out to them by the observer. They watched the light move westward at a rate later calculated to be 15<°/hr. Its coordinates during the period of observation were for the planet Venus. The project that included a 1965 Antarctic expedition, attempted to verify reports of the association of magnetic disturbances withUFO sightings in the Antarctic during the period of March-September 1965 (Project file 1257P).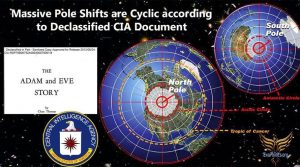 In this effort, the project was greatly assisted by Commander Jehu Bladesof the NROTC unit at the University of Colorado. Cmdr. Blades served as commanding officer of the U.S. Antarctic "wintering-over" party at McMurdo Station in 1965. There was extensive coverage in Argentine newspapers, and reported that on the 3rdof July 1965, personnel of the Orcadas Naval Station in the Antarctic observed the presence of a strange luminous body that was linked to a simultaneous small deviation in the earth's magnetic field, the episode lasted for 40 min. Unfortunately, the magnetic deviation recorded during the reported UFO sighting was judged as too small, an order of magnitude lower than deviations observed during magnetic storms, and well within normal daily fluctuations.
Consequently, the academic world officially concluded that the 1965 Antarctic expedition and the various reports they received offered little convincing evidence that unidentified objects can cause a terrestrial magnetic disturbance declaring in the end that: No data which could serve as firm evidence that a UFO caused a magnetic disturbance have been brought to our attention.
 Interestingly enough, the CIA classified the following with a mysterious booklet on earth's catastrophe cycle and crust. Read the document for yourself in the sanitized version approved for release in 2013: https://www.cia.gov/library/readingroom/document/cia-rdp79b00752a000300070001-8
Ben Davidson, the founder of Space Weather News, began  in December 2018, his six-part Earth Catastrophe Cycle video series by discussing the booklet in question called The Adam and Eve Story authored by a certain  "Chan Thomas", which was classified by the CIA at some point in 1966 after its 1963 publication, and declassified in part on June 24, 2013 with the release of a sanitized digital version on the CIA's website.
Thomas' analysis of cyclic pole shifts was different in key respects to what was being proposed at the time by Charles Hapgood in his seminal book, The Earth's Shifting Crust(1958). According to Davidson, it was Thomas' more accurate explanation for how a pole shift happens, which led to the CIA classifying Thomas' book.
So was there any connection with the UFO magnetic disturbances phenomenon in the uncensored version of The Adam and Eve Story?  We might never know, but something truly bizarre is happening right now with  erratic movement in the Earth's magnetic field following the recent increase in UFO sightings around the world. Earth's north magnetic pole has been, in fact, has rapidly shifting away from Canada and towards the Siberian Federal District, driven mostly by liquid iron churning deep within the planet's core. The magnetic pole is moving so quickly that it has forced the world's geomagnetism experts into a rare move.
Tomorrow, on the 15th January,2019, they are set to update theWMM, which describes the planet's magnetic field and underlies all modern navigation, from the systems that steer ships at sea to Google Maps. WMM is also the standard geomagnetic model for the US Department of Defense (DoD), the Ministry of Defence (United Kingdom), the North Atlantic Treaty Organization (NATO), and the World Hydrographic Office (WHO) that is the navigation and attitude/heading reference. The current model was expected to be valid until 2020.
The research on the UFO connection to the magnetic disturbance within the Earth should now begin, and my US publisher seems to be in the perfect place for this type of research . Brad Olsen, of CCC Publishing, seen on History Channel's Ancient Aliens and his girlfriend, are in fact, right now, at the tip of Argentina, about to go to Antartica with a captain who accepted them as passengers. Geophysicists think that the Earth's magnetic poles could soon switch ends with the magnetic north pole becoming south. Will keep you posted with the latest on the North and South Pole and any UFO developments in the coming weeks.
Leo Zagami is a regular contributor to Infowars and the author of the groundbreaking book Confessions of an Illuminati Volume 5: The Decline of the West and the Rise of Satanism in our Society 
OUT NOW ON KINDLE: https://www.amazon.com/dp/B07BQVQ9ZM/ref=tsm_1_fb_lk
And on paperback : https://www.amazon.com/dp/1986894657/ref=sr_1_8?ie=UTF8&qid=1522233257&sr=8-8&keywords=leo+zagami
International Conference & Book presentation
by Leo Lyon Zagami plus special guests
Sunday 10th February 2019,
From 3pm to 8pm
at St Peter's Church in Clapham, London SW4 6BX
A conference to discuss for a select audience in the wonderful setting of St Peter's Church in Clapham, London the new book Invisible Masterby Anglo-Italian author Leo Lyon Zagami and his special guest speakers.
In his new groundbreaking book, Zagami finally reveals long hidden information behind the Alien/UFO phenomenon with extreme clarity, discussing in the process the prophets, initiates and magicians who have guided us throughout the millenia. He unveils the truth about where we come from, and the reasons behind the political and religious choices we have made during our long march through civilization.
Who are the Unknown Superiors … the Secret Chiefs … the Invisible Masters who have guided Freemasonry and other secret societies?
Zagami helps us gain access to these secrets, and presents an opportunity to understand the hidden alien reality that surrounds us, and its true implications for humanity. In the months and years to come, information unveiled in this revolutionary work will become increasingly evident. We are proud to present this book in the UK with an entire conference fueled by the most brilliant and unconventional minds around.
The shocking revelations in Invisible Master unveil links between beings with supernatural powers and secret traditions practiced for thousands of years within the Mystery Schools, that will be analyzed and afterward there will be a special Q&A with the audience. We are ready to lift the veil on the unknown for a better future for humanity, come join us to learn the secrets of the Invisible Master  The Puppeteers Hidden Power.
BIO'S OF THE SPEAKERS 
International Conference
for the presentation of Invisible Master. 
The Puppeteers Hidden Power at St Peter's Church, Prescott Place, Clapham, London SW4 Tel: 020 7622 6285
Simon Hinton
Simon Hinton is a writer, entrepreneur, esoteric researcher and internationally renowned healer based in Central London. He is the outer head of a magical Order The Temple of Flow dedicated to creating global peace. Simon received an unusual awakening after visiting the Great Pyramid in Egypt in 1987.  Since this time he has experienced thousands of extra ordinary psychic experience and alien contact… some he claims good and others not so good. In this talk related to Zagami's latest book Simon will attempt to interpret these experiences from an initiated perspective and explain why the return of Angelic beings such as the reincarnated Cathars, long subjugated by the 'Curse of Rome', gives humanity great hope as we herald in the Golden Age prophesied by the Hopi Indians.
Jason Liosatos
Jason Liosatos is the author of The Emergency Transformation of Human Beings, and host of his show 'Outside the Box', he is also an artist, and passionate speaker reminding us that we stand at an evolutionary crossroads, a new epoch, where we are all midwives, artists, sculptors, and gifted shamans,  who must now remember, and use, the tremendous power we all possess to birth and manifest a whole new reality of sanity, love, happiness,  beauty, and joy into being, a reality which is barely imaginable to us in our current state of manipulation, suppression and slavery. We are great magicians who can manipulate matter, events, and outcomes via directed thought and consciousness to manifest a new reality into being. We are the authors and artists of a whole new way of living and being on our planet. We are being urgently called to realize that it is ourselves, each one of us, who have the miraculous power which will restore sanity and light to our dislocated planet and lives, and the lives of those not yet born who are relying on us to ensure their freedom and happiness. It is now our obligation, to use our power and gifts to disarm the darker forces who are manifesting suppression, slavery, and holding humanity hostage.
And last but not least Moderator  Paul Obertelli
Paul Obertelli is a musician and podcaster from London UK. He spent most of his earlier years writing and producing music, releasing records in the USA, UK, and Poland, most notably with the late 90s rock band "Flight 16". In 2016, he turned his sites on acting while playing "The Duke" in Paul Wilson and Tim Ferguson's Shakespeare Tonight at the Camden and Edinburgh Fringe. Paul has also studied Occultism and Paganism, practicing as a Wiccan Priest, a Gnostic, and today is a practitioner of Asatru, one of the ancient native faiths of the European peoples. Since 2014, he has mostly set his sights on political activism and commentary and is the founder and main host of the "THA Talks" podcast, an alternative talk show project that covers subjects on the occult, conspiracy, alternative news and political activism. The show prides itself on the principles of freedom of speech, and has recently started to publish articles addressing news and social issues within the west and around the globe.
________________________________________________________
 How to find us
 St Peter's Clapham is on Prescott Place (with another entrance on Clapham Manor Street), Clapham, London SW4 6BX.
Prescott Place is just off Clapham High Street, immediately behind the Two Brewers public house.  The Methodist Church and Sainsbury's are located on the opposite side of the high street.
Transport links
We are a short walk from each of Clapham North and Clapham Common underground stations (Northern Line).
The nearest railway station is Clapham High Street (London Overground).
Bus numbers 35, 37, 50, 88, 137, 155, 249 and 345 run past Clapham Common underground station.
http://www.tfl.gov.uk/assets/downloads/south-west-london-bus-map.pdf
         Exclusive event and limited capacity of the venue
Book your seat well in advance at the email provided below.
We have limited seating capacity for 80 lucky people at the cost of 20 British Pounds.
TO RESERVE YOUR PLACE:  OrdoIlluminatorumUniversalis@gmail.com
Purchase your copy of Invisible Master at:
 https://www.amazon.com/Invisible-Master-Superiors-masters-strings/dp/1888729708
JOIN THE FB EVENT:  https://www.facebook.com/events/183044569200505/
Learn more about this book in this exclusive interview with Jimmy Church from the History Channel: https://www.youtube.com/watch?v=9W0STpKFt7c&t=193s