Don Paolo Glaentzer caught with his pants down last year….
Article by Leo Zagami
Last summer, I wrote about Don Paolo Glaentzer, a 70-year-old priest from the Province of Florence, who was arrested during the aggravated sexual assault of a 10-year-old girl:
http://leozagami.com/2018/07/26/only-an-exorcism-could-not-save-the-vatican-now/
Yesterday, in Prato, located near Florence, the Italian pedophile priest received a jail term of four years and four months. The court also ordered damages of 50,000 euros to the girl. Her parents were refused damages as they were partly to blame for letting their daughter hang out with this pervert that justified himself after the arrest by saying "A demon tricked me"  and that he thought the girl was 15.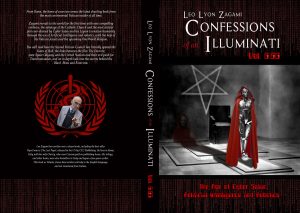 Leo Zagami is a regular contributor to Infowars and the author of the new groundbreaking book  Confessions of an Illuminati Vol. 6.66 The Age of Cyber Satan, Artificial Intelligence, and Robotics
OUT NOW ON KINDLE:
https://www.amazon.com/Confessions-Illuminati-6-66-Artificial-Intelligence-ebook/dp/B07NS8WS9V/ref=sr_1_2?s=books&ie=UTF8&qid=1550411820&sr=1-2&keywords=vol.+6.66
And on paperback :
https://www.amazon.com/dp/1796904694/ref=cm_sw_r_fa_awdo_t1_2dvACb2HVH6TP?fbclid=IwAR1h_VlIytuACI3zxXUc9mBfOk96N4Yk0WH3To6Psv2kbFxJLwfzAwV4mUE

Leo Zagami is also the author of  Confessions of an Illuminati Volume 5: The Decline of the West and the Rise of Satanism in our Society 
OUT NOW ON KINDLE: https://www.amazon.com/dp/B07BQVQ9ZM/ref=tsm_1_fb_lk
And on paperback : https://www.amazon.com/dp/1986894657/ref=sr_1_8?ie=UTF8&qid=1522233257&sr=8-8&keywords=leo+zagami