Please help keep this website going by making a small donation in support of Leo's work through Fundly: https://fundly.com/leo-lyon-zagami-channel or Paypal:https://www.paypal.com/paypalme/leozagamishow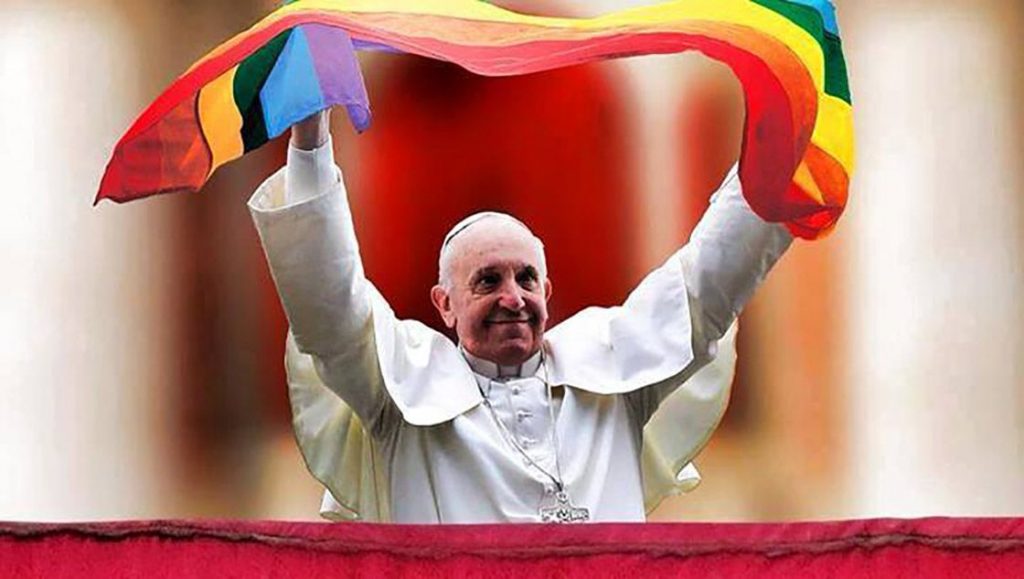 Article by Leo Zagami
In the last few days, a senior Vatican official has confirmed that over Easter Pope Francis invited a group of transgender individuals from the nearby town of Torvajanica to the Vatican to receive theCOVID-19 vaccine. Without any apparent explanation, Pope Francis gave money to the same group last year when COVID restrictions prevented them from working with their usual "customers on the street."
Sunday evening, Pope Francis underwent surgery for a colon condition called "symptomatic stenotic diverticulitis." Strangely enough, it seems like the Pope is affected by what used to be included back in the 70s and 80s in the now-infamous "Gay bowel syndrome," a term that was first used by Henry L. Kazal and colleagues in 1976 to describe a group of anorectal and colon conditions found with unusual frequency in male homosexuals. The term is considered obsolete today as the issues it describes are considered no longer gay-specific and in 2005, the U.S. Centers for Disease Control described the term as informal and no longer in use.
In the early 90s the late Pope John Paul II had a similar problem at the colon that could have developed into cancer without removal. The surgery that was made on the now Saint Pope John Paul II, which doctors called ″radical and curative,″ removed not only the tumor, but also a 6- to 8-inch section of the colon, or large intestine, to minimize the risk of a recurrence something they have also done during the surgery on Pope Francis to operate a restriction of the large intestine.
However, Religion News Service (RNS) reported on July the 2nd, that Pope Francis had issued a personal invitation to the transgender community-based at Torvaianica, at the parish of Blessed Virgin of the Immaculate, to receive their COVID vaccination. The Vatican had been opened up by the Office of Papal Charities during Holy Week, to administer COVID-19 injections to the homeless and vulnerable that in this case included also the transgenders.
RNS noted that the information had been confirmed to them by Cardinal Konrad Krajewski, the papal almoner, who himself had reached out to the priest in Torvaianica, Father Andrea Conocchia, with the suggestion that the transgender group come to the Vatican for the vaccines.
According to Juan Carlos Cruz, the openly homosexual man appointed by Francis to the Pontifical Commission for the Protection of Minors, Vatican officials asked the Pope for guidance when the buses from Torvaianica arrived and, incredibly enough when questioned about the "strange" visit, Pope Francis reportedly exclaimed, "Absolutely vaccinate them!" Pope Francis further added that when the injections were being administered, Vatican officials were not to ask transgender individuals about their sex.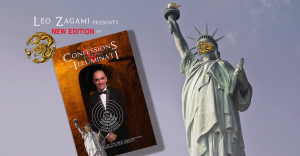 Get Leo's New Edition of Confessions of an Illuminati Volume 5: The Decline of the West and the Rise of Satanism in our Society with a brand new chapter on the CCP virus and The End Times.
You can find it now on Amazon in both paperback:
And Kindle format:
And get also Leo's latest book: Confessions of an Illuminati Vol. 4, American Renaissance 2.0 and The Missing Link From the Invisible World.
You can find it now on Amazon in both paperback:
And Kindle format:
PLEASE SUPPORT LEO'S WORK BY BUYING HIS LATEST BOOKS!!!
Leo Zagami is a regular contributor to Infowars and the author of the groundbreakingbook Confessions of an Illuminati Vol. 6.66 The Age of Cyber Satan, Artificial Intelligence, and Robotics
OUT NOW ON KINDLE:
And on paperback :