Article by Leo Zagami
We are indeed living in crazy times. Censorship is taking over the internet especially when it comes to the taboo subjects of refugees and Islam. Today, I have been banned from Facebook for simply posting an article I wrote a few days ago about Raymond Leo Burke's criticism on the insane immigration policies of Pope Francis. The Catholic Church and the Holy See have become one of the most liberal organizations in the world and their power to censor any voice of dissent on social networks is growing every day.
I am sorry to say that this kind of censorship will only increase as we are approaching new levels of so-called "political correctness."
In the meantime, European Commission President Jean-Claude Juncker lashed out at "stupid nationalists"on the eve of European elections in which eurosceptic politicians are expected to make gains in the European Parliament because of the reckless policies on immigration promoted by the progressive and left-wing parties operating in Jesuit controlled Europe.
The only hope the world has to stop this madness are people like Cardinal Burke and the United States of America that we need to keep free so we can fight back and regain control of the Western world before the Islamic take over supported by the Vatican Jesuits. I just spoke with one Cardinal Burke's close collaborators to inform him on what happened and they were shocked about this action by Facebook.
Those interested in contacting me during this unjust Facebook ban can do so by writing to OrdoIlluminatorumUniversalis@gmail.com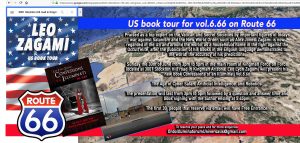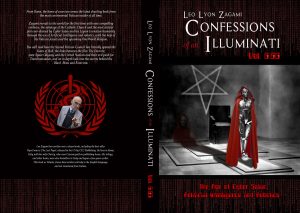 Leo Zagami is a regular contributor to Infowars and the author of the new groundbreaking book  Confessions of an Illuminati Vol. 6.66 The Age of Cyber Satan, Artificial Intelligence, and Robotics
OUT NOW ON KINDLE:
https://www.amazon.com/Confessions-Illuminati-6-66-Artificial-Intelligence-ebook/dp/B07NS8WS9V/ref=sr_1_2?s=books&ie=UTF8&qid=1550411820&sr=1-2&keywords=vol.+6.66
And on paperback :
https://www.amazon.com/dp/1796904694/ref=cm_sw_r_fa_awdo_t1_2dvACb2HVH6TP?fbclid=IwAR1h_VlIytuACI3zxXUc9mBfOk96N4Yk0WH3To6Psv2kbFxJLwfzAwV4mUE

Leo Zagami is also the author of  Confessions of an Illuminati Volume 5: The Decline of the West and the Rise of Satanism in our Society 
OUT NOW ON KINDLE: https://www.amazon.com/dp/B07BQVQ9ZM/ref=tsm_1_fb_lk
And on paperback : https://www.amazon.com/dp/1986894657/ref=sr_1_8?ie=UTF8&qid=1522233257&sr=8-8&keywords=leo+zagami