Article by Leo Zagami
400 ISIS fighters held in Tripoli and Misrata may soon take advantage of the present chaos in Libya orchestrated by France and the New World Order. Islam is the fastest-growing religion in Europe and will help to foment civil war to conquer the Old Continent with the political help of left-wing libetards, the constant support of the Vatican, and the economic help of Saudi Arabia, and other Gulf states.
Libyan Deputy Premier, Ahmed Maitig, told the foreign press in Rome last Tuesday that,  "With the ongoing war in Libya hundreds of thousands of migrants may easily reach European shores," adding that, "something even worse may happen,"alluding to the ISIS fugitive threat. Maitig said his government, "has worked with the international community to keep these terrorists prisoners."  Islamic mercenaries are preparing for the ultimate warfare; to destroy and conquer Christian Europe in the next three decades.
The Italian interior ministry said on Tuesday, "Hundreds of Islamic terrorists could arrive in Italy taking advantage of the chaos in Libya." He also issued a directive aimed at dealing with terrorists possibly arriving from war-torn Libya, but that will not be enough, as these scumbags that bring war and destruction are secretly supported by the agents of the New World Order to tear Europe apart and avoid the political populist take-over expected after the next EU elections. A Senior EU source said three months ago to The Guardian, that a surge in anti-European parties could create a "mess"in parliament. Remember, Italian populists could be the second biggest force in the EU parliament and a projection from the European Parliament predicts a steep drop in support for the center-left.
The solution planned by the evil liberal socialist technocratic elite is to unleash an army of 400 Islamic criminals on Europe to kickstart Civil War. On top of this, as predicted by the Libyan PM 5 days ago, 800,000 migrants are about to arrive in Europe, and this is only the beginning. Europe was my home, and with great sadness, I am leaving for good. Europe is on the edge of civil war and you would have to be a complete idiot not to see it.
In the meantime in Asia, the plague of Islamic fundamentalism hits Sri Lanka on Easter Sunday with eight bomb blasts in hotels and three churches (two Catholic, one protestant) holding Easter services, killing at least 207 people and injuring 450, including dozens of foreigners. Two suicide bombers involved in the attacks have apparently been identified with direct links to ISIS and the Pakistani Mafia.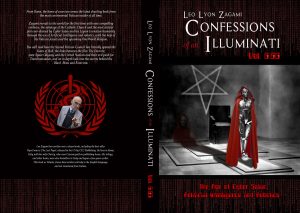 Leo Zagami is a regular contributor to Infowars and the author of the new groundbreaking book  Confessions of an Illuminati Vol. 6.66 The Age of Cyber Satan, Artificial Intelligence, and Robotics
OUT NOW ON KINDLE:
https://www.amazon.com/Confessions-Illuminati-6-66-Artificial-Intelligence-ebook/dp/B07NS8WS9V/ref=sr_1_2?s=books&ie=UTF8&qid=1550411820&sr=1-2&keywords=vol.+6.66
And on paperback :
https://www.amazon.com/dp/1796904694/ref=cm_sw_r_fa_awdo_t1_2dvACb2HVH6TP?fbclid=IwAR1h_VlIytuACI3zxXUc9mBfOk96N4Yk0WH3To6Psv2kbFxJLwfzAwV4mUE

Leo Zagami is also the author of  Confessions of an Illuminati Volume 5: The Decline of the West and the Rise of Satanism in our Society 
OUT NOW ON KINDLE: https://www.amazon.com/dp/B07BQVQ9ZM/ref=tsm_1_fb_lk
And on paperback : https://www.amazon.com/dp/1986894657/ref=sr_1_8?ie=UTF8&qid=1522233257&sr=8-8&keywords=leo+zagami