Article by Leo Zagami
This is a revealing extract from Confessions of an Illuminati Vol.I published for the first time in Italy in February 2012 and later translated in English for CCC Publishing:
Berlusconi's "Bunga Bunga" rituals, defined by the Urban Dictionary (available at urbandictionary.com) as an, "Erotic ritual which involves a powerful leader and several naked women," seemed dangerously reminiscent of the left  hand path and some of the sexual magical practices of Aleister Crowley, which led Rudolph Steiner to gradually disassociate from the activities of the O.T.O. and its co-founder Theodor Reuss, after the involvement of Crowley. The left hand path followed by Berlusconi, is a dangerous path that inevitably led to the loss of his credibility, chaos, and self-destruction.  (p.60)
 The latest events involving the death of the ex-model who claimed Silvio Berlusconi hosted Satanic Rituals in his house seem to confirm the analysis above. Imane Fadil, died from a case of "apparent poisoning" and claimed to have witnessed "demonic rituals" at Silvio Berlusconi's mansion. She died mysteriously on the 1st of March 2019 at age 34. She was writing a book called "I Saw the Devil".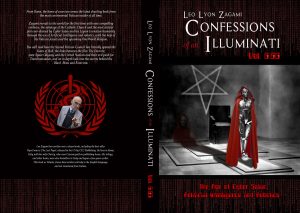 Leo Zagami is a regular contributor to Infowars and the author of the new groundbreaking book  Confessions of an Illuminati Vol. 6.66 The Age of Cyber Satan, Artificial Intelligence, and Robotics
OUT NOW ON KINDLE:
https://www.amazon.com/Confessions-Illuminati-6-66-Artificial-Intelligence-ebook/dp/B07NS8WS9V/ref=sr_1_2?s=books&ie=UTF8&qid=1550411820&sr=1-2&keywords=vol.+6.66
And on paperback :
https://www.amazon.com/dp/1796904694/ref=cm_sw_r_fa_awdo_t1_2dvACb2HVH6TP?fbclid=IwAR1h_VlIytuACI3zxXUc9mBfOk96N4Yk0WH3To6Psv2kbFxJLwfzAwV4mUE

Leo Zagami is also the author of  Confessions of an Illuminati Volume 5: The Decline of the West and the Rise of Satanism in our Society 
OUT NOW ON KINDLE: https://www.amazon.com/dp/B07BQVQ9ZM/ref=tsm_1_fb_lk
And on paperback : https://www.amazon.com/dp/1986894657/ref=sr_1_8?ie=UTF8&qid=1522233257&sr=8-8&keywords=leo+zagami