Please help keep this website going by making a small donation in support of Leo's work through Fundly: https://fundly.com/leo-lyon-zagami-channel or Paypal:https://www.paypal.com/paypalme/leozagamishow
Article by Leo Zagami
In the last couple of weeks, the shocking news about a brothel in Vienna, Austria, pushing a new absurd gimmick to entice people to get vaccinated by giving free "sex sessions" with a sex worker of their choice, has made news worldwide. In the last couple of days about two million people who have not been fully vaccinated against Covid-19 have been placed in lockdown in Austria as the country is said to face a surge in cases[1]. The Draconian move, which took effect two days ago, prohibits people 12 and older, who haven't been vaccinated, or recently recovered from Covid, from leaving their homes, except for basic activities.
However, in a clear attempt to bribe the skeptics, with only 65% of the population currently vaccinated, the Fun Palast: Sex Star Sauna Club in Vienna is now administering COVID-19 vaccination on-site every Monday from 4 pm to 10 pm,through the end of November 2021, offering in their unusual Covid package a free 30-minute session with a "lady of your choice" at their sexual "sauna club." On top of that in a controversial move, those 14 and older are allowed to enter the club, as long as they are accompanied by adults, a truly controversial move that could be used to cover up acts of pedophilia. Usually, men go to brothels, but now even girls 14 and above are encouraged to visit the site, possibly to engage in homosexual sex.
Keep in mind that prostitution, the provision of sexual services by adults, is generally legal in Austria. According to the current case law of the Austrian Supreme Court, contracts for sexual services between sex service providers and customers are generally permissible[2], but that's not the topic of this article, but only a necessary specification for a better understanding of the roots of this perversion and liberal behavior that is to be found in the Illuminati and the esoteric movements that strived in Germany and Austria between 1880 and 1945, that shaped many occult groups presenting elements of theosophy, anthroposophy, and Ariosophy against the influences of earlier European esotericism. Austria is basically to some extent amongst the first countries to embrace the modern New Age Antichristian philosophy that emanated first from the infamous Theosophical Society, that later gave birth to modern Satanism, as I explained in Volume 5 of my Confessions.[3]
The first German Theosophical Society was established in July 1884, under the presidency of Wilhelm Hübbe-Schleiden, a conservative German nationalist turned spiritual seeker who sought to establish Theosophy on a supposed "scientific" basis. Between 1886 and 1895 Hübbe-Schleiden published the monthly periodical Die Sphinx in Vienna , and in 1887, another Theosophical society was founded with its president, Friedrich Eckstein. Among his circle was Franz Hartmann, a known Rosicrucian author and Illuminati, and a young Rudolf Steiner, who later will published a periodical called Lucifer-Gnosis.
A German Theosophical Society, as a branch of the International Theosophical Brotherhood, was established a decade later in 1896, when the American theosophists around William Quan Judge, Katherine Tingley, E. T. Hargrove, and C. F. Wright traveled through Europe. Franz Hartmann, who became the president of this branch also founded a theosophical lay monastery in Ascona, Switzerland, in 1889, which became an important laboratory for the development of the future New Age movement and the Illuminati in Europe. His periodical Lotusblüten (Lotus Blossoms, 1892–1900), which possibly ended in the hands of Adolf Hitler, was the first German publication to use the theosophical swastika on its cover.[4]
But Hitler's racial ideology, content, and occult sources came from a Theosophist, in particular, Guido (von) List (1848–1919), a journalist, and writer who after turning to esotericism, became the first popular author to combine völkisch ideology and occultism into the type of esoteric doctrine that is now collectively labeled Ariosophy. In September 1903 the occult periodical Die Gnosis included an article by List, in which he, referring to Sebaldt von Werth, began to articulate "a Germanic occult religion." In the following decade, List continued to work on this topic, also making references to the works of Madame Blavatsky, who co-founded the Theosophical Society in 1875, and William Scott-Elliot, an early member of the London Lodge of the Theosophical society. In his concept of Armanism, a system of belief that attempts to explain the relationship between God's sovereignty and mankind's free will, the religion of the theocratic elite in his image of the ancient Germanic past, List also borrowed material from Freemasonry and Rosicrucianism.
Whether Hitler had a direct, personal relationship to the Guido von List Society during his years in Vienna from 1907-1913 has not been definitively established. The List Society was certainly prominent in the occult circles that stressed volkisch nationalism and antisemitism. And Hitler emphasized in Mein Kampf that in Vienna he established "a world picture and a philosophy which became the granite foundation" of all his actions. That "granite foundation" was centered on his racial ideology. Nevertheless, it is more probable that Hitler did come into direct contact with another major proponent of Ariosophy (which means the wisdom of the Aryans), in Vienna, Lanz von Liebenfels.[5]
In 2020, Austria has unveiled plans to "neutralize" the building where Nazi German dictator Adolf Hitler was born, by turning it into a police station[6] but the fact that Hitler was Austrian by birth, and profoundly inspired by the perverse occult doctrines of his country is a fact they will not be able to neutralize, especially in light of their new antidemocratic measurers, and their "free sex sessions" for the vaccinated, that clearly show to the entire world the real authoritarian and perverse nature of Austria.
Another important element to explain the free "sex sessions" in exchange for the vaccine, is the Austrian Illuminati's obsession for weird sexual practices that influenced the birth of the Ordo Templi Orientis, also known by the acronym O.T.O., a powerful Illuminati sect later taken over by Aleister Crowley, that initially was created in the Austrian Thesophical milieu, thanks to Carl Kellner (1851 –1905), a chemist, inventor, and industrialist born in Vienna.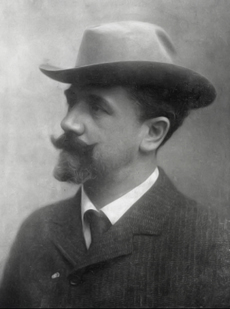 Kellner, who was a student of Freemasonry, Rosicrucianism, and Eastern mysticism is considered today the founder of Ordo Templi Orientis and is sometimes referred to as "the spiritual father of the O.T.O.".
In 1895, Kellner began to discuss his idea for founding this new branch of the Illuminati /Academia Masonic with his associate Theodor Reuss (aka Frater Merlin or Peregrinus). During these discussions, Kellner decided that the Academia Masonica should be called Ordo Templi Orientis (Oriental Templar Order). The occult inner circle of this Illuminati order (O.T.O. proper) would be organized parallel to the highest degrees of the Rite of Memphis-Misraim and would teach the secret doctrines of the Hermetic Brotherhood of Light, and Kellner's "key" to Masonic symbolism that was to be found in sexual magic. For this reason, both men and women would be admitted at all levels to this order, but possession of the various degrees of Craft and high-grade Freemasonry would be a prerequisite for admission to the inner circle of O.T.O.
Due to the regulations of the established grand lodges which governed regular Masonry, women could not be made masons and would therefore be excluded by default from membership in Ordo Templi Orientis. Reforming the masonic system to allow the admission of women may have been one of the reasons that Kellner and his associates resolved to obtain control over one of the many rites of masonry; possibly because of wishing to incorporate the practice of sex magic. They may have believed that sex magic was "…the key to all the secrets of the universe and to all the symbolism ever used by secret societies and religions." [7] The discussions between Reuss and Kellner did not lead to positive results because Reuss was very busy with a revival of the original Order of Illuminati along with his associate Leopold Engel of Dresden. However, Kellner did not approve of the revived Illuminati Order of Engel because it would draw too much attention towards them.
Adam Weishaupt (1748-1830), the founder of the original Illuminati Order, had suggested conducting the Illuminati operations using other names to avoid persecution.
According to Reuss, upon his final separation with Engel in June 1902, Kellner contacted him and the two agreed to proceed with the establishment of Ordo Templi Orientis by seeking authorizations to work the various rites of high-grade Masonry. Reuss and Kellner prepared a brief manifesto for their order in 1903, which was published later in the Illuminati publication known as The Oriflamme.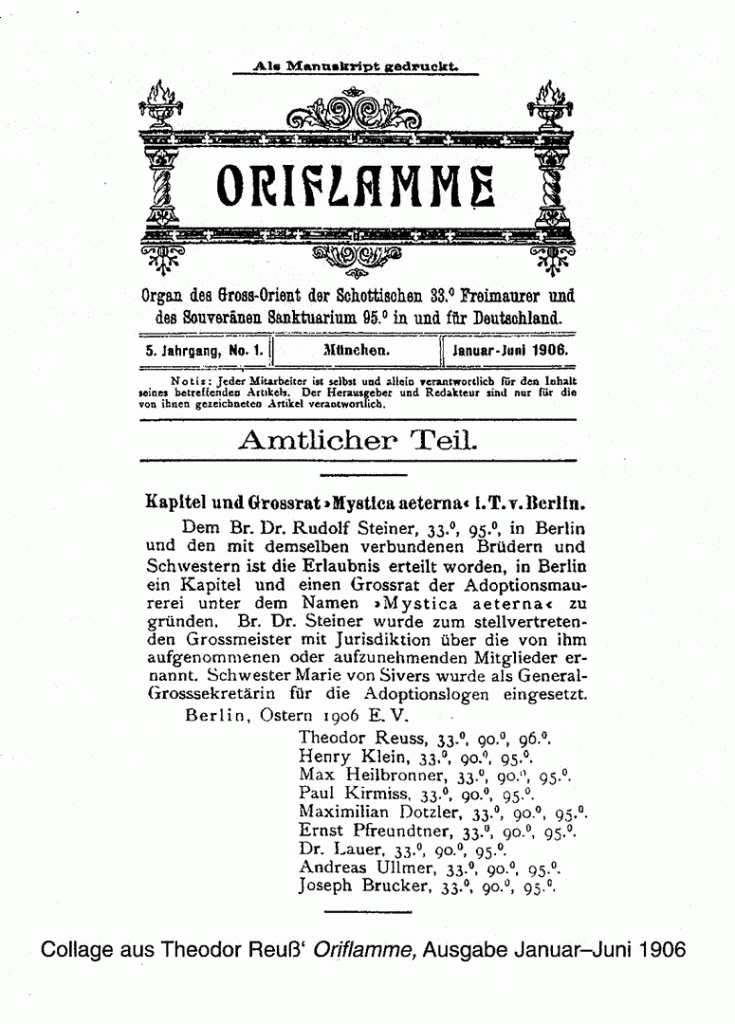 However,whether Kellner ever lived to see the O.T.O. becoming more than just these early plans is debatable, since he died in 1905, not long after the first announcements were made, but his obsession with sexual magic and deviant occult practices inspired what will become one of the most influential Illuminati sects of the last hundred years because Austria has always been used by the Freemasons and Illuminati for the most uncompromising experiments. That's why the Vatican has placed in the last few years, Father Michael Heinrich Weninger, an Austrian Freemason known for his work in reconciling Freemasonry with the Catholic Church[8] in a key position of the Pontifical Council for Interreligious Dialogue.
---
[1] https://www.bbc.com/news/world-europe-59283128
[2] https://www.bundeskanzleramt.gv.at/en/agenda/women-and-equality/prostitution.html
[3] https://www.amazon.com/Confessions-Illuminati-Decline-Satanism-Society/dp/1986894657/ref=sr_1_11
[4] https://en.wikipedia.org/wiki/Esotericism_in_Germany_and_Austria
[5] https://www.museumoftolerance.com/education/archives-and-reference-library/online-resources/simon-wiesenthal-center-annual-volume-3/annual-3-chapter-9.html
[6] https://www.bbc.com/news/world-europe-52890655
[7] https://en.wikipedia.org/wiki/Carl_Kellner_(mystic)
[8] http://freemasonsfordummies.blogspot.com/2020/02/new-book-by-austrian-priest-urges.html
Confessions of an Illuminati Volume 5: The Decline of the West and the Rise of Satanism in our Society with a brand new chapter on the CCP virus and The End Times.
And get also Leo's latest book: Confessions of an Illuminati Vol. 4, American Renaissance 2.0 and The Missing Link From the Invisible World.