Please help keep this website going by making a small donation in support of Leo's work through Fundly: https://fundly.com/leo-lyon-zagami-channel  or Paypal:https://www.paypal.com/paypalme/leozagamishow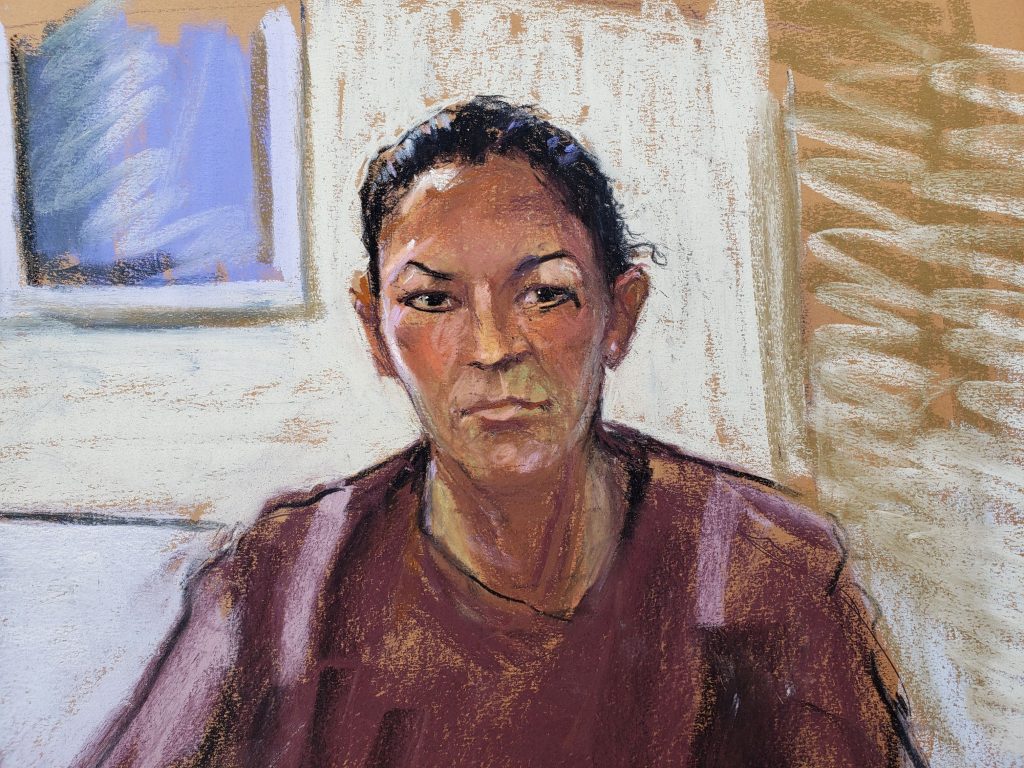 Article by Leo Zagami
Ghislaine Maxwell sexually abused underage girls and joined the late Illuminati Kingpin Jeffrey Epstein in directing, amongst others, Virginia Roberts Giuffre, to be sexually abused by Epstein's powerful friends like Prince Andrew. Giuffre is quoted saying Maxwell, "trained me as a sex slave."[1]
Do what you want, and you will be saved. That is the message of the Jewish heresy called Frankism. Ghislaine Maxwell and her late father Robert Maxwell are part of a cult that originated in the 18th century and has followers until the present day. The nihilist religion of Frankism preaches "redemption through sin." The doctrine of "the sacred sin" demands to annihilate moral religion and any other ethical belief system. If we cannot be saints, let us all be sinners. The "true way" of the "believers" is going the path of evil to redeem oneself and humankind. Frankism praises the redemptive powers of destruction to bring deliverance to the world.
Did the founder of this movement, Jacob Frank (1726–91) foresee what should come in the centuries after him when he said of himself that "wherever I set foot all will be destroyed, for I came into this world only to destroy and to annihilate?" Are the Frankists the secret ruler of the modern world?[2]
Having said this, things don't look to be going as planned for Ghislaine Maxwell and her Illuminati handlers, as she makes her way through jury selection, en route to a trial set to begin around November 29 in Manhattan federal court, where she is accused of having groomed underage girls to be sexually abused by Epstein and other powerful members of the elite.
On Wednesday, Maxwell lost a request to exclude a psychologist who has studied the "grooming" of sexual crime victims from testifying, Reuters reported. The psychologist, Lisa Rocchio, will be called by prosecutors as a witness, who specializes in "treating patients that suffered sexual abuse." Jeffrey Pagliuca, a lawyer for Maxwell, said the defense "intends to question the credibility of witnesses based on any prior histories of substance abuse or failures to disclose their accusations against Maxwell promptly," Reuters wrote. Rocchio said this week during a hearing that younger women are likely to disclose sexual abuse later in life and, while false allegations do occur, they are in the very small minority.
Maxwell's lawyers, who are obviously panicking, have argued that Rocchio's testimony should be inadmissible because they are "based mainly on her personal experience as a practitioner and lacked scientific backing," the report said. The defense fully supported by Epstein's powerful friends plans to call their own experts to show that allegations against Maxwell have "no support in the scientific community." We all hope she will not get away with it, but we also know she might, as people like the Clinton's and Prince Andrew are increasingly worried about the outcome of this trial.
---
[1] https://www.theguardian.com/us-news/2020/jul/31/ghislaine-maxwell-underage-girls-sex-jeffrey-epstein
[2]    https://antonymueller.medium.com/cult-of-the-evil-91daed1de7dd
Confessions of an Illuminati Volume 5: The Decline of the West and the Rise of Satanism in our Society with a brand new chapter on the CCP virus and The End Times.
And get also Leo's latest book: Confessions of an Illuminati Vol. 4, American Renaissance 2.0 and The Missing Link From the Invisible World.
PLEASE SUPPORT LEO'S WORK BY BUYING HIS LATEST BOOKS!!!
Leo Zagami is a regular contributor to Infowars and the author of the groundbreakingbook  Confessions of an Illuminati Vol. 6.66 The Age of Cyber Satan, Artificial Intelligence, and Robotics