Please help keep this website going by making a small donation in support of Leo's work through Fundly: https://fundly.com/leo-lyon-zagami-channel or cashapp/$leozagami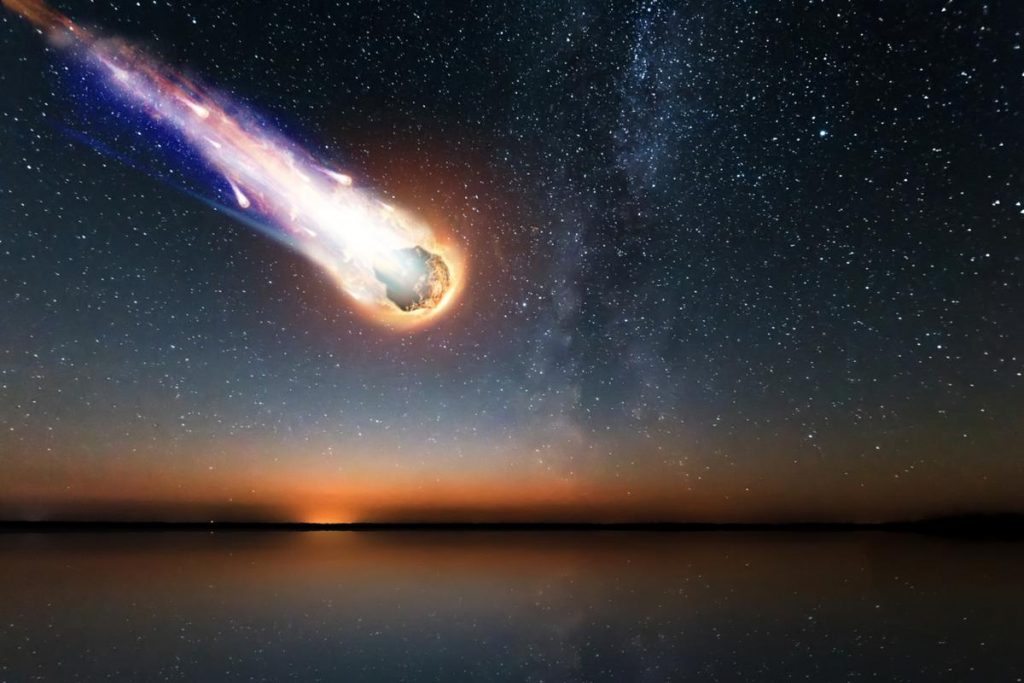 Article by Leo Zagami
Just a few days after the star-studded satire "Don't Look Up," that some critics called the movie of the year, made its 2021 Christmas Eve debut on the libtard propaganda platform Netflix, the libtards linked it to climate change, the current obsession of the leftist predators, and the possibility that a real asteroid or comet may sooner or later hit our planet was completely left out.
"A film about a comet hurtling towards Earth and no one is doing anything about it? Sounds exactly like the climate crisis" said Peter Kalmus, a deranged climate scientist and author of Being the Change: Live Well and Spark a Climate Revolution to The Guardian[1]. But aside from the obvious anti-Trump references of the movie, with a conservative president played by Meryl Streep, and the U.S. patriots made to look like a bunch of fools who don't look up and accept the imminent disaster, there is some truth in this film.
In November of last year, an unusual spacecraft was launched by NASA on a mission to test technology that could one day tip a dangerous asteroid off course. Officially Nasa's Dart mission wants to see how difficult it would be to stop a sizeable space rock from hitting Earth,[2] but they really fear the arrival of 99942 Apophis.
After its discovery in 2004, asteroid 99942 Apophis had been identified as one of the most hazardous asteroids that could impact Earth in April 2029, and even if astronomers initially concluded that there is no risk, in September 2021 the uncertainty in the 2029 approach distance has been reduced for 99942 Apophis from hundreds of kilometers to now just a couple of kilometers.[3]
Should we be worried? Of course, we should, but the libtards that have produced this film prefer we focus on the nonsensical rhetoric of climate change rather than on the truth of 99942 Apophis hitting our planet.
On Friday, April 13, 2029, Earth will experience a dramatic close encounter or collision with the asteroid 99942 Apophis. The 1,120 feet (340-meter) wide object could hit us or pass within just 19,000 miles (31,000 km) of our home planet — a distance that brings it closer than most geostationary satellites that could of course also be damaged by its passage.
Thanks to the tremendous size of Apophis, even if it's a close-passage, it will be so bright that around 2 billion people will be able to witness it with the naked eye as the scariest moment in their lives. First becoming visible in the southern hemisphere, the asteroid  will appear as a bright star streaking across the sky from east to west, initially passing over Australia, then the Indian Ocean, and eventually crossing the equator over Africa.
Remember, "Apophis" is the ancient Greek name for an ancient Egyptian deity called "Apep"—also spelled "Apepi" or "Aapep"—who was seen as the embodiment of chaos and the opponent of light and order in the cosmos. This should concern us as we are entering the darkest of ages in time as we approach the 2030 AI take over. For those who will survive or simply view its passage, it seems it will be another epic moment of this ongoing Apocalypse we are all living in this lifetime.
---
[1] https://www.theguardian.com/commentisfree/2021/dec/29/climate-scientist-dont-look-up-madness
[2] https://www.nasa.gov/planetarydefense/dart
[3] https://ssd.jpl.nasa.gov/horizons_batch.cgi?batch=1&COMMAND=%27Apophis%27&START_TIME=%272029-Apr-13%2021:46%27&STOP_TIME=%272029-Apr-14%27&STEP_SIZE=%272%20days%27&QUANTITIES=%2720,39%27
GET A COPY OF LEO ZAGAMI'S LATEST BOOK Confessions of an Illuminati Volume 7: From the Occult Roots of the Great Reset to the Populist Roots of The Great Reject OUT NOW!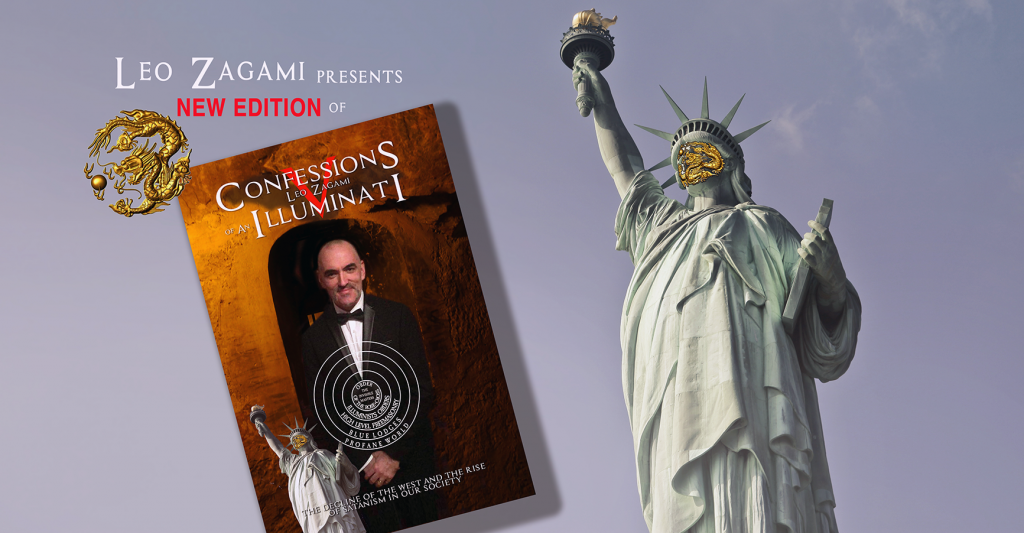 Confessions of an Illuminati Volume 5: The Decline of the West and the Rise of Satanism in our Society with a brand new chapter on the CCP virus and The End Times.
And get also Leo's latest book: Confessions of an Illuminati Vol. 4, American Renaissance 2.0 and The Missing Link From the Invisible World.
PLEASE SUPPORT LEO'S WORK BY BUYING HIS LATEST BOOKS!!!
Leo Zagami is a regular contributor to Infowars and the author of the groundbreakingbook Confessions of an Illuminati Vol. 6.66 The Age of Cyber Satan, Artificial Intelligence, and Robotics