Article by Leo Zagami
Joel Osteen, who speaks about the god of self (Philippians 3:18-19), and is a wolf in sheep's clothing, attended Lady Gaga's concert with his wife, to support the LGBTQ agenda, as the modern church continues to conform to please Satan's Legion.
Joel Osteen, who has never attended Bible college or seminary, made his imprint as a media producer by creating the John Osteen TV program and making KTBU channel 55 a premier independent TV station in Houston, Texas a few years ago. The program reached a global market quickly and that's when he was noticed and recruited by the Satanic elite.
According to one Real Estate Guide, the Osteen's house is valued at $1.3 million, he drives expensive cars and wears the finest clothing and jewelry. ABC news investigated Joel and Victoria Osteen's extravagant lifestyle and how much money they make. This is definitely not the way of the Lord but the materialistic way of Satan and now Joel Osteen Celebrates LGBTQ Pride at Lady Gaga Event –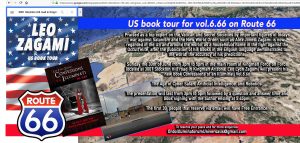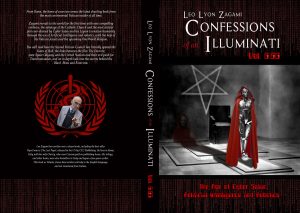 Leo Zagami is a regular contributor to Infowars and the author of the new groundbreaking book  Confessions of an Illuminati Vol. 6.66 The Age of Cyber Satan, Artificial Intelligence, and Robotics
OUT NOW ON KINDLE:
https://www.amazon.com/Confessions-Illuminati-6-66-Artificial-Intelligence-ebook/dp/B07NS8WS9V/ref=sr_1_2?s=books&ie=UTF8&qid=1550411820&sr=1-2&keywords=vol.+6.66
And on paperback :
https://www.amazon.com/dp/1796904694/ref=cm_sw_r_fa_awdo_t1_2dvACb2HVH6TP?fbclid=IwAR1h_VlIytuACI3zxXUc9mBfOk96N4Yk0WH3To6Psv2kbFxJLwfzAwV4mUE

Leo Zagami is also the author of  Confessions of an Illuminati Volume 5: The Decline of the West and the Rise of Satanism in our Society 
OUT NOW ON KINDLE: https://www.amazon.com/dp/B07BQVQ9ZM/ref=tsm_1_fb_lk
And on paperback : https://www.amazon.com/dp/1986894657/ref=sr_1_8?ie=UTF8&qid=1522233257&sr=8-8&keywords=leo+zagami