Article by Leo Zagami 
Despite the opposition from prosecutors in Argentina, and the fact that he's been suspended from his position at the Vatican, Bishop Gustavo Zanchetta, a close friend of Pope Francis, who's been accused by two seminarians of sexual abuse, was allowed by a judge to leave the country on Friday for a trip to Rome to visit Pope Francis. Zanchetta and Pope Francis have been close friends for years, and one of the Pope's first acts in office was to appoint him as bishop.
However, Zanchetta stepped down from the diocese in August of 2017, ostensibly due to health issues, but four months later he was appointed by Pope Francis as the Accessor to the Administration of the Patrimony of the Apostolic See, a position that Pope Francis created for Zanchetta.
The Vatican has stated twice that they did not know about Zanchetta's misdeeds until 2018, a claim that is disputed by Fr. Juan José Manzano, the former Vicar General of the Diocese of Orán. Manzano claims that he reported Zanchetta in 2015 after pornographic images were found on his phone. Manzano says he also reported him again in 2017.
In 2016, a complaint was made against Zanchetta that accused him of "problematic behavior" with seminarians. This behavior included entering their rooms at night, requesting massages, waking up seminarians in the morning, sitting on their beds, and drinking alcohol with them. The former Argentine bishop of the Diocese of Oran was officially charged in an Argentinian court earlier this month, and on June 6 a judge forbid him from leaving the country.
Eventually, Judge Claudio Alejandro Parisi authorized the trip to Rome after the Jesuit Pope apparently put enormous pressure on him to do so and allowed Zanchetta to travel to Rome today for "work-related"reasons, despite the fact the bishop was suspended from his Vatican job back in January after allegations against him were made public.
Back in May, the Pope confirmed that a preliminary investigation on the bishop had concluded and the matter was proceeding to a canonical trial. Francis said that the charges had been given over to the Congregation for the Doctrine of the Faith who will conduct the process. "They will make a trial, they will issue a sentence and I will promulgate it,"the Pope stated, oblivious of the criminal sentence already received by his dear pedophile friend. Once again Pope Francis has protected the pedophile elite.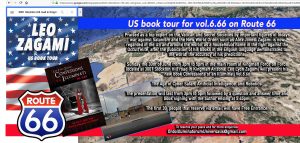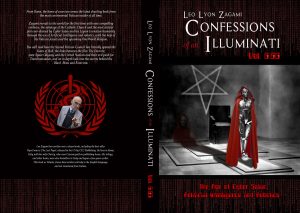 Leo Zagami is a regular contributor to Infowars and the author of the new groundbreaking book  Confessions of an Illuminati Vol. 6.66 The Age of Cyber Satan, Artificial Intelligence, and Robotics
OUT NOW ON KINDLE:
https://www.amazon.com/Confessions-Illuminati-6-66-Artificial-Intelligence-ebook/dp/B07NS8WS9V/ref=sr_1_2?s=books&ie=UTF8&qid=1550411820&sr=1-2&keywords=vol.+6.66
And on paperback :
https://www.amazon.com/dp/1796904694/ref=cm_sw_r_fa_awdo_t1_2dvACb2HVH6TP?fbclid=IwAR1h_VlIytuACI3zxXUc9mBfOk96N4Yk0WH3To6Psv2kbFxJLwfzAwV4mUE

Leo Zagami is also the author of  Confessions of an Illuminati Volume 5: The Decline of the West and the Rise of Satanism in our Society 
OUT NOW ON KINDLE: https://www.amazon.com/dp/B07BQVQ9ZM/ref=tsm_1_fb_lk
And on paperback : https://www.amazon.com/dp/1986894657/ref=sr_1_8?ie=UTF8&qid=1522233257&sr=8-8&keywords=leo+zagami