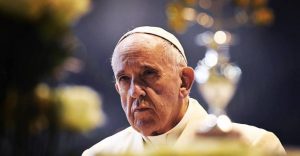 Article by Leo Zagami
ROME – As Pope Francis's high-stakes summit on clerical sexual abuse opened yesterday, perhaps the biggest question people will be asking is how well the agenda of victims and survivors will fare in the bishops' deliberations. The day prior to the opening of the summit, a group of survivors stole the show before the curtain even went up, creating a brand new controversy between the victims and the Pope they were so eager to meet.
The Pope never appeared, and their irritation became visible when Archbishop Charles Scicluna of Malta who, as a Vatican prosecutor, brought down Father Marcial Maciel Degollado, the pedophile founder of the Legion of Christ – said in response to various suggestions made by the survivors, "Remember, I'm not the pope."In the end, the group called "Ending Clergy Abuse" known as EGA, lead by abuse survivor Francesco Zanardi of the Italian Rete Abuso, said that the Pope's presence was never part of the plan, but Zanardi had already given several interviews two days ago, stating publicly that he will meet the Pope and was looking forward to watching him straight in the eyes. Zanardi said to the Italian journalist Ferruccio Sansa of newspaper Il Fatto Quotidiano,that they tried for years to contact the Vatican, but this time thanks to the intervention of the United Nations, it was the Vatican that contacted them  promising a meeting with Pope Francis. The attitude of some survivors about that line boiled down to, "Then why the hell isn't the pope here?"Others, however, were more inclined to give Francis a break, saying he's doing what he can and challenging bishops to follow his lead.
Evelyn Korkmaz, an abuse victim from Canada and a member of "End Clergy Abuse" (ECA) told journalists after the Feb. 20 meeting, which lasted more than two hours, that she was happy their voices were listened to, but "we don't want more meetings, we want decisive action."
The Church already knows their story, she stated: "They don't need our story, they need to take action and they need to take action now."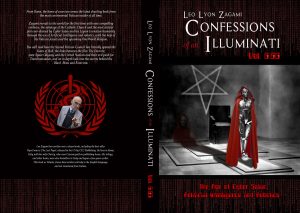 Leo Zagami is a regular contributor to Infowars and the author of the new groundbreaking book  Confessions of an Illuminati Vol. 6.66 The Age of Cyber Satan, Artificial Intelligence, and Robotics
OUT NOW ON KINDLE:
https://www.amazon.com/Confessions-Illuminati-6-66-Artificial-Intelligence-ebook/dp/B07NS8WS9V/ref=sr_1_2?s=books&ie=UTF8&qid=1550411820&sr=1-2&keywords=vol.+6.66
And on paperback :
https://www.amazon.com/dp/1796904694/ref=cm_sw_r_fa_awdo_t1_2dvACb2HVH6TP?fbclid=IwAR1h_VlIytuACI3zxXUc9mBfOk96N4Yk0WH3To6Psv2kbFxJLwfzAwV4mUE