Please help keep this website going by making a small donation in support of Leo's work through Fundly: https://fundly.com/leo-lyon-zagami-channel or Patreon: https://www.patreon.com/leozagami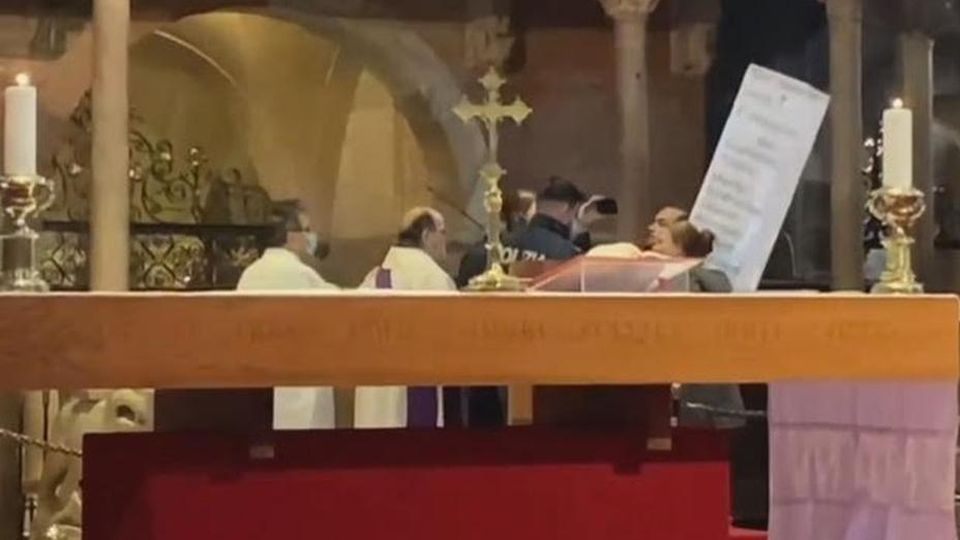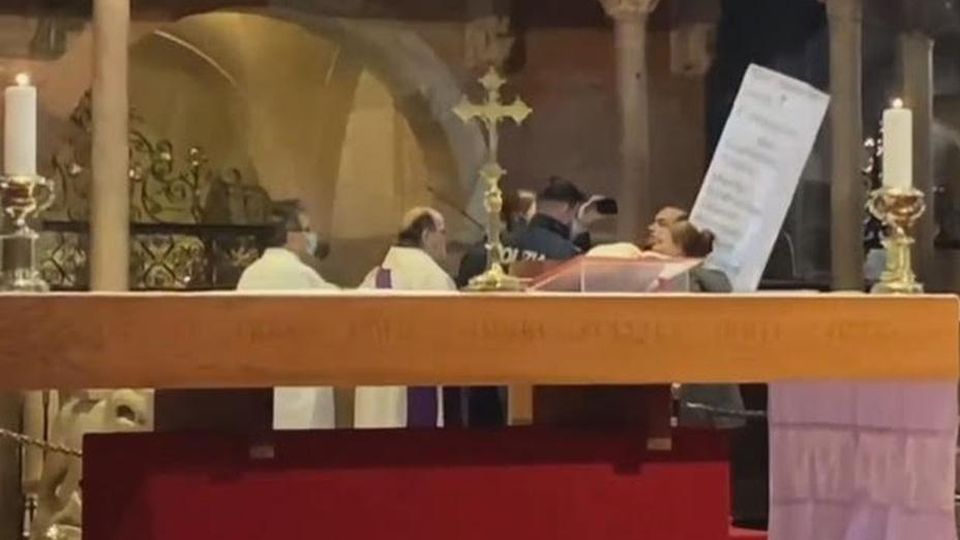 Article by Leo Zagami
On March 6, 2021 something went very wrong in the main Roman Catholic cathedral in Modena, Italy, dedicated to the Assumption of the Virgin Mary and Saint Geminianus.
At least three alleged anti-mask activists, two visibly old, refused to wear masks during Holy Mass in the Cathedral of Modena and were kicked out brutally by a joint operation of the Italian army, together with the Italian police. And all this went on while the priest shouted at them, "out, out".
The video in question shows how the Catholic Church is now encouraging the Orwellian Anti-Christian take over of society, even if many Catholics still view mandatory face masks at Mass as an infringement on religious liberty, rightly believing the church is acquiescing to a political agenda of control, but there are reports of some Catholic Church communities in the U.S. not enforcing the requirement.
It isn't a surprise that Italy has reached new levels of idiocy and submission by forcefully removing anti-mask from Mass.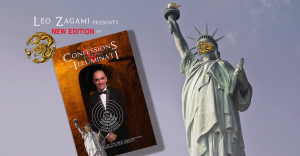 Get Leo's New Edition of Confessions of an Illuminati Volume 5: The Decline of the West and the Rise of Satanism in our Society with a brand new chapter on the CCP virus and The End Times.
You can find it now on Amazon in both paperback:
And Kindle format:
And get also Leo's latest book: Confessions of an Illuminati Vol. 4, American Renaissance 2.0 and The Missing Link From the Invisible World.
You can find it now on Amazon in both paperback:
And Kindle format:
PLEASE SUPPORT LEO'S WORK BY BUYING HIS LATEST BOOKS!!!
Leo Zagami is a regular contributor to Infowars and the author of the groundbreakingbook Confessions of an Illuminati Vol. 6.66 The Age of Cyber Satan, Artificial Intelligence, and Robotics
OUT NOW ON KINDLE:
And on paperback :