Please help keep this website going by making a small donation in support of Leo's work through Fundly: https://fundly.com/leo-lyon-zagami-channel  or Patreon: https://www.patreon.com/leozagami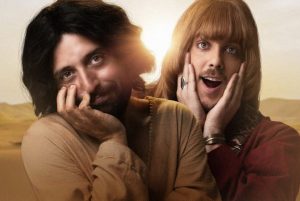 Article by Leo Zagami
Netflix has just released a Brazilian "gay Jesus" Christmas special called, The First Temptation of Christ  that might spark the biggest controversy ever on the subject this Christmas.Already, 1.14 million Brazilians have signed a Change.org petition asking Netflix to remove this movie.
Of course, the controversy around religious features is nothing new. In 1979, numerous British town councils banned Monty Python's, "The Life of Brian" from being exhibited in local theatres, and in 1988, the Martin Scorsese Biblical drama, "The Last Temptation of Christ" was released by Universal Pictures under a storm of protests, the Roman Catholic Church labeled the film "morally objectionable,"  and a group of Southern California Protestant ministers urged a total boycott of the businesses owned by MCA if Universal Pictures released Scorsese's film.
The only "sin" of this otherwise excellent film based on a novel by Nikos Kazantzakis, was to depict Jesus in human terms, struggling against his divine fate but not giving in to temptation and the alleged violence in certain scenes. For this reason, the late gay film director, Franco Zeffirelli, who directed the 1977 film "Jesus Of Nazareth," tried to have Scorsese's movie banned from Italian cinemas, and withdrew his film, "The Young Toscanini" from the Venice Film Festival in protest. There were also protests in 2004 for Mel Gibson's, "The Passion of the Christ that was accused of anti-Semitism due to key phrases of unsubtitled Aramaic. But today, the situation is very different in the age of the Antichrist and Obama's Netflix, as the LGBT community wants to openly promote a gay version of Jesus for Christmas on their favorite platform.
 lgbtqnation.com has endorsed the film describing it as: "light-hearted and fantastical" Adding that, "a very seductive God visits Jesus to scandalously reveal that he's actually Jesus' father (and not Joseph)."lgbtqnation.com criticizesBrazil's conservative Christian's reaction to the movie saying that they "have become more vocal following the 2018 presidential election of Jair Bolsonaro, a man who is staunchly opposed to LGBTQ equality."
Deriding Jesus has nothing to do with opposing the LGBTQ community, and I wonder what an illustrious member of this community like Franco Zeffirelli, who died in June of this year, would have thought of such blasphemy entering the home of millions of people this Christmas, as he got upset for much less with Scorsese.
The Brazilian heretical comedy group Porta dos Fundos(which translates to "back door")  describes in their heretical movie, Jesus (Gregório Duvivier) attending his 30th birthday surprise party with his boyfriend Orlando (Fábio Porchat). The party, thrown by José (Rafael Portugal) and Maria (Evelyn Castro), has many high-profile biblical guests, including God (Antonio Tabet), described by lgbtqnation.com as "a very seductive God."
The crazy thing is that in 2019, no Catholic representatives will oppose this film and I doubt groups of Southern California Protestant ministers will gather to urge a total boycott of Netflix because they are all in bed with Satan.
https://www.youtube.com/watch?v=HZVCCjS8ZdM
PLEASE SUPPORT LEO'S WORK BY BUYING HIS LATEST BOOKS!!!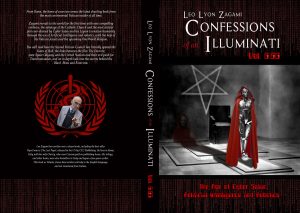 Leo Zagami is a regular contributor to Infowars and the author of the new groundbreaking book  Confessions of an Illuminati Vol. 6.66 The Age of Cyber Satan, Artificial Intelligence, and Robotics
OUT NOW ON KINDLE:
https://www.amazon.com/Confessions-Illuminati-6-66-Artificial-Intelligence-ebook/dp/B07NS8WS9V/ref=sr_1_2?s=books&ie=UTF8&qid=1550411820&sr=1-2&keywords=vol.+6.66
And on paperback :
https://www.amazon.com/dp/1796904694/ref=cm_sw_r_fa_awdo_t1_2dvACb2HVH6TP?fbclid=IwAR1h_VlIytuACI3zxXUc9mBfOk96N4Yk0WH3To6Psv2kbFxJLwfzAwV4mUE

Leo Zagami is also the author of  Confessions of an Illuminati Volume 5: The Decline of the West and the Rise of Satanism in our Society 
OUT NOW ON KINDLE: https://www.amazon.com/dp/B07BQVQ9ZM/ref=tsm_1_fb_lk
And on paperback : https://www.amazon.com/dp/1986894657/ref=sr_1_8?ie=UTF8&qid=1522233257&sr=8-8&keywords=leo+zagami