Please help keep this website going by making a small donation in support of Leo's work through Fundly: https://fundly.com/leo-lyon-zagami-channel  or Patreon: https://www.patreon.com/leozagami
Article by Leo Zagami 
Earlier this morning an Italian soldier was stabbed in the throat with scissors by a Muslim fundamentalist who shouted "Allahu Akbar" as he was arrested by the Italian police force known as the Carabinieri.  The unprovoked attack that is now being investigated as a possible terrorist attack, took place in the center of Milan on the beautiful and always busy Piazza Duca d'Aosta, and it happened shortly after 10:45am local time.
The alleged terrorist reportedly stabbed a 34-year-old soldier in the neck and shoulder with a pair of scissors before fleeing towards Via Vittor Pisani but was later stopped by the Carabinieri. However, the local media in the hands of the leftists to avoid possible public outrage that is spreading through the Italian media, has added a new twist to the story claiming a 52-year-old regular immigrant from Senegal helped the Carabinieri in arresting the suspect.
This later allegation may be proven to be false as Italy has been taken over by Jesuit forces who have replaced Matteo Salvini with a new pro-immigration coalition of the Italian Democratic Party and the 5 Star Movement. Eighty-two migrants have disembarked in Italy, marking a break from the era of hardline immigration measures pushed by the former interior minister, Matteo Salvini.
On Saturday night, the migrants were transferred from the Norwegian-flagged rescue boat Ocean Viking, operated by the French charities SOS Méditerranée and Médecins Sans Frontières (MSF) sponsored by George Soros, so the invasion can now continue courtesy of the usual suspects.
Is this the future of Milan?
PLEASE SUPPORT LEO'S WORK BY BUYING HIS LATEST BOOKS!!!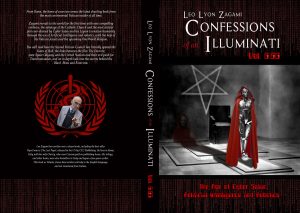 Leo Zagami is a regular contributor to Infowars and the author of the new groundbreaking book  Confessions of an Illuminati Vol. 6.66 The Age of Cyber Satan, Artificial Intelligence, and Robotics
OUT NOW ON KINDLE:
https://www.amazon.com/Confessions-Illuminati-6-66-Artificial-Intelligence-ebook/dp/B07NS8WS9V/ref=sr_1_2?s=books&ie=UTF8&qid=1550411820&sr=1-2&keywords=vol.+6.66
And on paperback :
https://www.amazon.com/dp/1796904694/ref=cm_sw_r_fa_awdo_t1_2dvACb2HVH6TP?fbclid=IwAR1h_VlIytuACI3zxXUc9mBfOk96N4Yk0WH3To6Psv2kbFxJLwfzAwV4mUE

Leo Zagami is also the author of  Confessions of an Illuminati Volume 5: The Decline of the West and the Rise of Satanism in our Society 
OUT NOW ON KINDLE: https://www.amazon.com/dp/B07BQVQ9ZM/ref=tsm_1_fb_lk
And on paperback : https://www.amazon.com/dp/1986894657/ref=sr_1_8?ie=UTF8&qid=1522233257&sr=8-8&keywords=leo+zagami