Donation in support of Leo's work through Fundly: https://fundly.com/leo-lyon-zagami-channel or GoFundMe https://www.gofundme.com/f/the-leo-zagami-show-lesule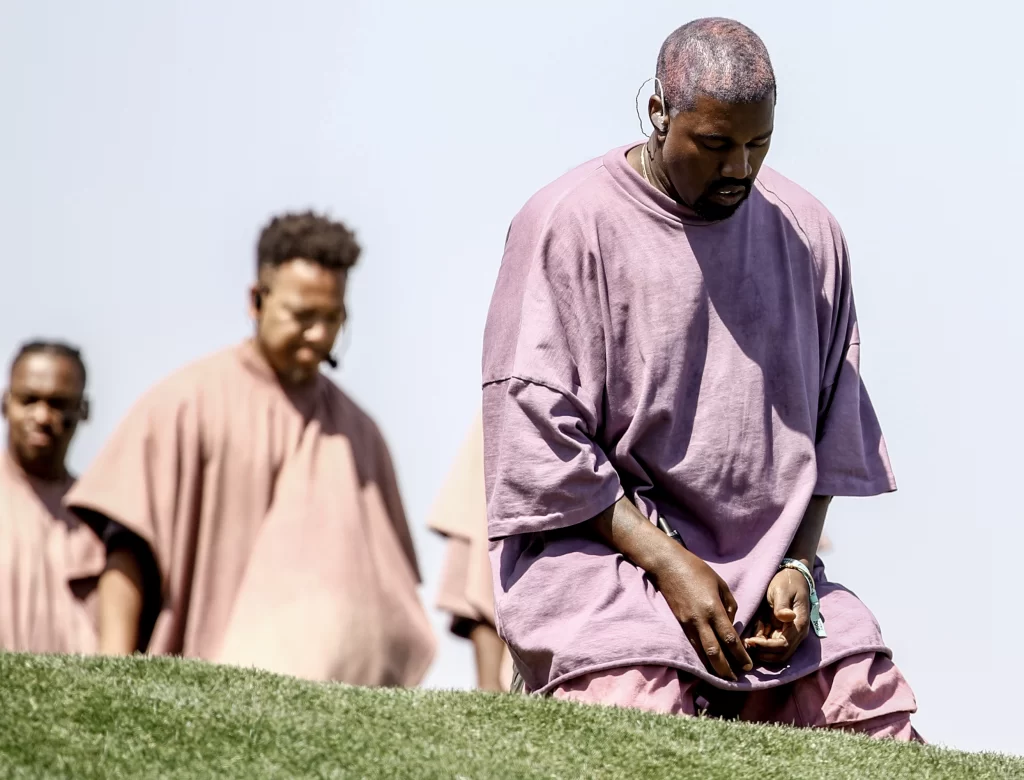 Article by Leo Zagami
Tucker Carlson went to great lengths to present Kanye West last Thursday, calling him "an artist" and describing his controversial tweetstorms as simply "freeform social media posts," and even introducing him as a "Christian evangelist," managing to bring out the more positive and less known side of the rapper to Tuckers mostly conservative audience.
However, Ye, formerly known as Kanye West, is now suddenly under fire for an antisemitic tweet, made on Sunday, in which he sadly said he was going to war with the Jewish people. In a now-deleted Tweet, Kanye wrote, "I'm a bit sleepy tonight but when I wake up, I'm going death con 3 On JEWISH PEOPLE."
This coincidentally happened after Kanye, touched on his seemingly tarnished relationship with Jared Kushner, whom he described as an elitist during Tuckers Carlson's interview, claiming Kushner only did political deals that would benefit him financially, including the Abraham Accords Peace agreements. Something I partly agree with, as I think Kushner, a figure I never liked in the Trump administration and Ivanka Trump's husband, who describes himself publicly as a modern Orthodox Jew, is rather a Sabbatean Frankist in disguise as are many "modern Orthodox Jews."
The heretical Sabbatean Jewish religious movement born in the 18th and 19th centuries is a subject I discuss in both Volume 4 and Volume 7 of my Confessions of an Illuminati, in detail,to have a full understating of this controversial subject linked to the birth of the Illuminati.
Sabbatean Frankism is centered on the revelations of the Jewish Messiah claimant Sabbatai Zevi (1626–1676) and later the leadership of his self-proclaimed reincarnation of Zevi, Jacob Frank, who lived from 1726 to 1791. This heretical Jewish movement rejects in secret all Jewish religious norms and are obligated by their own religious leaders to transgress as many moral boundaries as possible.
For this reason, I think Kanye needs to study this subject before making statements that will inevitably destroy his career.
Days ago, during Paris Fashion Week, Kanye, accompanied by his friend Candace Owens, also unveiled a controversial t-shirt, that read simply "White Lives Matter." The response from the leftist-dominated fashion industry and international media was instantaneous and uniform — shock, horror, rage.
"There is no excuse for this," thundered The New York Times.
For this reason, taking down the rapper's bigoted antisemitic post was an easy call for the social media mafia of Twitter and Instagram on Sunday, an action "That could change if Elon Musk and some GOP leaders have their way," wrote this morning The Washington Post, but that's not really accurate as Elon Musk, a friend of Kanye, has revealed that he has spoken to Kanye West about the rapper's antisemitic tweet, which reportedly led to his Twitter account was locked on Sunday.
Kanye had also added in his infamous Tweet: "The funny thing is I actually can't be Anti Semitic because black people are actually Jew also. You guys have toyed with me and tried to blackball anyone whoever opposes your agenda."
Kanye ended his Tweet rant saying "They're not the real Jews…" with "not the real Jews" underlined in red. With a quote from a tweet that said: "I'm not a racist I like Jews." A tweet, shared in September 2020.
Black supremacy argues that Black people are superior to all other races and that "white" Jews are imposters. Black supremacy has roots in what is referred to as "Black Chosedness," the belief that African Americans are the descendants of the twelve Hebrew tribes of Israel who settled across Africa after the destruction of the Kingdom of Israel and were eventually sold into slavery during the Atlantic slave trade.
There is Obama's friend Jay Z, who is moving in the direction of Black supremacy with his insane beliefs connected to the Five Percent Nation, the belief that black people are the fathers and mothers of civilization, and white men are the devil, as well as the Christian god being nothing more than a ghost.
Kanye, I know you are smarter than that, so please study my books before your next Tweet, and you might nail down the enemy.
May God help Kanye aka Ye find the truth as the Jewish people are not the problem, but their Sabbatean Frankist leaders are.
GET A COPY OF LEO ZAGAMI'S LATEST BOOK Confessions of an Illuminati Volume 7: From the Occult Roots of the Great Reset to the Populist Roots of The Great Reject OUT NOW!
PLEASE SUPPORT LEO'S WORK BY BUYING HIS LATEST BOOKS!!!
Leo Zagami is a regular contributor to Infowars and the author of the groundbreaking book Confessions of an Illuminati Vol. 6.66 The Age of Cyber Satan, Artificial Intelligence, and Robotics
Confessions of an Illuminati Volume 5: The Decline of the West and the Rise of Satanism in our Society with a brand new chapter on the CCP virus and The End Times.
And get also Confessions of an Illuminati Vol. 4, American Renaissance 2.0 and The Missing Link From the Invisible World.