Please help keep this website going by making a small donation in support of Leo's work through Fundly: https://fundly.com/leo-lyon-zagami-channel  or Patreon: https://www.patreon.com/leozagami
Article by Leo Zagami
Fears are growing among analysts, officials, and investors regarding a possible invasion of Taiwan by the People's Liberation Army that will almost certainly trigger a war, maybe even a nuclear one with the U.S. However, despite its overwhelming numbers and fast-improving capabilities, China's military still lacks the landing craft and logistical support needed to carry out a full-scale sea and air invasion of Taiwan. At least that's the conclusion drawn earlier this year by Taiwan's Defense Ministry in a research report released this week on the capabilities of China's People's Liberation Army (PLA), but of course, this scenario is changing and is directly linked to the U.S. elections and the possible victory of China's number one friend, Joe Biden.
We all know that Hunter Biden's laptop is not part of some Russian disinformation campaign, but proves the business ties of the Biden family with the Chinese Communist Party, and the length the U.S. mainstream media will now go to protect Biden's Chinese interests and possible crimes.
In the meantime, lots of Americans are becoming deeply concerned about their personal safety as we approach November 3rd because they can see what is coming. It is going to take a lot of extra time to count all of the votes because tens of millions of Americans are voting by mail this time around, and both sides have recruited armies of lawyers and are prepared to contest the results of the election to the bitter end.  No matter who ends up being declared the winner when this nightmare is over, there will still be millions upon millions of very angry voters out there that are likely to feel as though the election was stolen from them, and that is a recipe for widespread social unrest, and that's an ideal situation for the Chinese enemy that could use the chaos and confusion generated here in America by the elections, to invade Taiwan before the U.S. can react. And if Biden is in charge, it will give China the possibility to screw up the lives of millions of people like they already have in Hong Kong.
For this reason, the presence of the People's Liberation Army is increasing in the last few days in China's southeast coast as it prepares for a possible military invasion of Taiwan, according to an article by the South China Morning Post, that says that the People's Liberation Army (PLA) may have deployed the DF-17, a highly advanced hypersonic missile with a maximum range of 2,500 km, to the region for this purpose.
So is the world heading closer to the official proclamation of a Third World War? While a Chinese invasion of Taiwan remains an unlikely scenario for many analysts, Beijing's statements and actions in recent weeks have made military experts in the West sit up and take notice of an event that could dramatically change all our lives forever.
What seems pretty concerning, is that China's military has grown to such an extent that it now presents a credible threat to the U.S. in the Western Pacific, and for China, if President Donald J.Trump is elected or the election get contested from both sides, there is no reason for holding back their planned invasion of Taiwan. This is a golden opportunity for the potential Chinese invaders, so the United States needs to get serious about defending the small island nation now, because since early September, China has been carrying out the most provocative and sustained show of force in the Taiwan Strait in nearly a quarter-century, and that's not a coincidence. Chinese military patrols, some involving more than 30 combat aircraft and a half-dozen naval ships, have roamed the strait roughly every other day to show their dominance. Many of them have breached the median line between Taiwan and China, a boundary that—until last year—both sides had respected for decades.
Intelligence sources also say that if Taiwan is invaded Michael Lin, the Taiwanese businessman close to the CCP, who brokered investment deals in mainland China over the past decade for Hunter Biden, will assume a powerful new political role in Communist Taiwan.
Michael Lin who is 57 and graduated from the Department of International Business at National Chengchi University in Taiwan, obtained a master's degree from the school of management at Yale University in Connecticut, becoming a trusted puppet of the Skull & Bones, Yale's legendary Illuminati. That's why Lin, who worked for a number of securities firms after graduation became in the last 10 years the middleman by helping to set up meetings and establish Chinese business connections for the children of prominent American politicians tied to the Illuminati. For this reason records obtained by U.S. Secret Service show that all of Hunter Biden's visits to China during the eight-year tenure of his father as U.S. Vice President, involved Lin as the middleman.
We need to prepare and pray for what is happening in November 2020. Keep in mind that China is a nuclear power and Xi Jinping has increased the PLA's budget in an effort to create a world-class military by the year 2050, making China the second biggest spender on defense in the world, behind the U.S., and the largest in Asia. However, China has been exceptionally clear about its intentions on their use of nuclear weapons. On the day of its first nuclear test on October 16, 1964, China declared it "will never at any time or under any circumstances be the first to use nuclear weapons," but in the eyes of some U.S. analysts, there still may be some circumstances like the invasion of Taiwan, where China could use nuclear weapons in a war with the United States.
THE LEO ZAGAMI SHOW Special Tuesday 20 October 2020 at 10am PST (11am MT) with the one and only Leo Zagami and all the latest on the Vatican driven New World Order.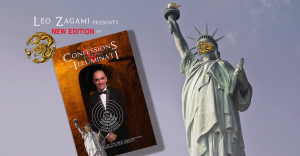 Get Leo's New Edition of Confessions of an Illuminati Volume 5: The Decline of the West and the Rise of Satanism in our Society with a brand new chapter on the CCP virus and The End Times.
You can find it now on Amazon in both paperback:
https://www.amazon.com/Confessions-Illuminati-Decline-Satanism-Society-ebook/dp/B07BQVQ9ZM/ref=sr_1_1?dchild=1&keywords=Confessions+of+an+Illuminati+Volume+5%3A+The+Decline+of+the+West+and+the+Rise+of+Satanism+in+our+Society&qid=1588956850&s=digital-text&sr=1-1
And Kindle format:
https://www.amazon.com/Confessions-Illuminati-Decline-Satanism-Society-ebook/dp/B07BQVQ9ZM?fbclid=IwAR2jxhIWdGeHo-UifXK7X5ka3mknzmaMWysTBVxWzXQEY9S1vSUioabBv3g
And get also Leo's latest book: Confessions of an Illuminati Vol. 4, American Renaissance 2.0 and The Missing Link From the Invisible World.
You can find it now on Amazon in both paperback:
https://www.amazon.com/dp/1679105434/ref=cm_sw_r_fa_awdo_t1_kGIaEbKMF61NP?fbclid=IwAR2ayxAv16FsFMVBDow7CPhdIctj9_X2bEiQjPHbbjyMFfbJtwb88NZW64M
And Kindle format:
https://www.amazon.com/Confessions-Illuminati-Four-Renaissance-Invisible-ebook/dp/B082ZTFTHV?fbclid=IwAR1HcyOk5b0ZAmMSAyyYMCfPGdjbv9obkFD2fozyrvwJ3s6ahWhqL7iECbc
PLEASE SUPPORT LEO'S WORK BY BUYING HIS LATEST BOOKS!!!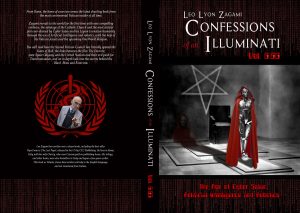 Leo Zagami is a regular contributor to Infowars and the author of the groundbreaking book  Confessions of an Illuminati Vol. 6.66 The Age of Cyber Satan, Artificial Intelligence, and Robotics
OUT NOW ON KINDLE:
https://www.amazon.com/Confessions-Illuminati-6-66-Artificial-Intelligence-ebook/dp/B07NS8WS9V/ref=sr_1_2?s=books&ie=UTF8&qid=1550411820&sr=1-2&keywords=vol.+6.66
And on paperback :
https://www.amazon.com/dp/1796904694/ref=cm_sw_r_fa_awdo_t1_2dvACb2HVH6TP?fbclid=IwAR1h_VlIytuACI3zxXUc9mBfOk96N4Yk0WH3To6Psv2kbFxJLwfzAwV4mUE