Please help keep this website going by making a small donation in support of Leo's work through Fundly: https://fundly.com/leo-lyon-zagami-channel  or Patreon: https://www.patreon.com/leozagami
Image of the suspect from surveillance video
Article by Leo Zagami
New York City police have released more video surveillance of an unidentified man who threw a Molotov cocktail at the entrance of New York City's landmark Masonic Hall on 23rd Street earlier this month.  The new and more detailed video shows the moment he threw the glass firebomb and its brief ignition. We can see a bearded man wearing what seems to be a gray sweatshirt and dark track pants walking away from the scene after the arson where he then enters a nearby subway station before vanishing from the scene.
The complete video can be seen HERE on the New York Post's website.
Firefighters were called, but the flames had already been extinguished by the time they arrived. Fortunately, there were no injuries but there is still no word yet from the Grand Lodge on any damage, but the media were told it was minimal.
This famous Masonic Hall is the headquarters of the Grand Lodge of New York, and home to numerous respectable lodges and appendant groups but in the last few months leozagami.com received evidence from a Christian masonic member that one of the rooms of this temple has been regularly rented to the infamous Ordo Templi Orientis often referred to as the O.T.O. (https://oto-usa.org) to celebrate their controversial Satanic/Gnostic Mass ceremony that features a naked woman on an altar like most Black Masses and other anti-Christian elements contrary to the spirit of true Freemasonry, and deeply offensive to Christian Freemasons.
The suspect may have deliberately chosen the specific date of October 9th for this terrible attack to coincide with the holiest day of the Jewish calendar, Yom Kippur, the day of atonement that has nothing to do with Aleister Crowley's cult. If so, this could be another anti-Masonic attack based on the commonly circulated "Jewish/Masonic Conspiracy" theory that we don't support here at leozagami.com because it is false and without any historical foundation.
As freemasonsfordummies.blogspot.comhas outlined in an article published yesterday:  "These types of attacks aren't very common. Unfortunately, police departments aren't always well versed in that connection, and often ignore it as a motive. New York Crime Stoppers is seeking tips on this suspect at 800-577-8477."
 To avoid further criticism and controversy the Grand Lodge of New York should only rent the rooms of their Masonic Hall to regular masonic lodges and regular appendant bodies avoiding the O.T.O. or any other dangerous sect involved in the occult and Satanism. This stupid choice ruins the image and the hard work of so many honest Brothers who belong to the largest, oldest and best-known gentleman's fraternity in the world who don't deserve this kind of association.
We need to distance ourselves as Freemasons from the evil practices of the O.T.O. and other similar organizations that use Masonic temples to build a more respectable image of their deviant Illuminati cult. I hope this message reaches the right people in the Grand Lodge of New York that willl understand the importance of not fueling Anti-Masonry with their actions.
PLEASE SUPPORT LEO'S WORK BY BUYING HIS LATEST BOOKS!!!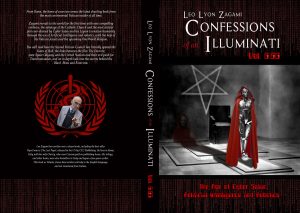 Leo Zagami is a regular contributor to Infowars and the author of the new groundbreaking book  Confessions of an Illuminati Vol. 6.66 The Age of Cyber Satan, Artificial Intelligence, and Robotics
OUT NOW ON KINDLE:
https://www.amazon.com/Confessions-Illuminati-6-66-Artificial-Intelligence-ebook/dp/B07NS8WS9V/ref=sr_1_2?s=books&ie=UTF8&qid=1550411820&sr=1-2&keywords=vol.+6.66
And on paperback :
https://www.amazon.com/dp/1796904694/ref=cm_sw_r_fa_awdo_t1_2dvACb2HVH6TP?fbclid=IwAR1h_VlIytuACI3zxXUc9mBfOk96N4Yk0WH3To6Psv2kbFxJLwfzAwV4mUE

Leo Zagami is also the author of  Confessions of an Illuminati Volume 5: The Decline of the West and the Rise of Satanism in our Society 
OUT NOW ON KINDLE: https://www.amazon.com/dp/B07BQVQ9ZM/ref=tsm_1_fb_lk
And on paperback : https://www.amazon.com/dp/1986894657/ref=sr_1_8?ie=UTF8&qid=1522233257&sr=8-8&keywords=leo+zagami