Please help keep this website going by making a small donation in support of Leo's work through Fundly: https://fundly.com/leo-lyon-zagami-channel  or Patreon: https://www.patreon.com/leozagami
Article by Leo Zagami
The story of Jeffrey Epstein—a bizarre, self-described billionaire who initially bought his way out of trouble after police uncovered a sexual assault ring operating from his many mansions and his island —has fascinated the public for over a decade until his sudden death on August 10, 2019.
However, one of the strangest episodes surrounding billionaire and convicted sex offender Jeffrey Epstein, happened during a deposition he gave ten years ago, when Epstein faced what might be considered the mother of all questions concerning a sex offender, that being the shape of his penis.
The opposing counsel asked him: "Is it true that you have what's been described as an egg-shaped penis?" After the question of his genitalia came up, (no pun intended), a heavily annoyed Jeffrey Epstein left the room. Now, this highly unique characteristic could become the definitive proof of his death in the eyes of the many conspiracy theorists that have been increasingly saying since his alleged "suicide" that he was substituted with another individual and sent to a safe location in Israel, as former CIA whistleblower Robert David Steel seems to think, but we all know how eccentric and unfounded Steel's visions are at times, so I leave it to you to decide: Robert David Steele: Epstein Not Dead, on His Way to Israel …
However, after this conspiracy started circulating posts like this one on reddit.com appeared:
"We must demand to see the corpse's penis."
What people don't know is that a Palm Beach, Florida judge ruled back in December 2009, that Jeffrey Epstein's penis could not be examined even if it could have helped the accusers in confirming their story. Circuit Judge Donald Hafele decided that the shape of Epstein's penis was simply not relevant to the civil cases against Epstein at the time, but maybe this could change now that he is dead and Epstein's "egg-shaped" genitalia could finally debunk or confirm the conspiracy surrounding his possible substitution, but also help the many victims prove their testimony. When a defendant dies, the victims have no recourse to assuage their pain, their experiences, or their need for justice, and a sick as it may initially seem, Epstein's "egg-shaped" genitalia needs to be investigated further.
PLEASE SUPPORT LEO'S WORK BY BUYING HIS LATEST BOOKS!!!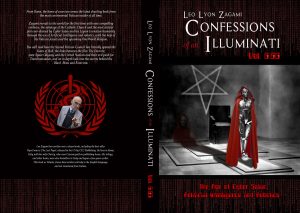 Leo Zagami is a regular contributor to Infowars and the author of the new groundbreaking book  Confessions of an Illuminati Vol. 6.66 The Age of Cyber Satan, Artificial Intelligence, and Robotics
OUT NOW ON KINDLE:
https://www.amazon.com/Confessions-Illuminati-6-66-Artificial-Intelligence-ebook/dp/B07NS8WS9V/ref=sr_1_2?s=books&ie=UTF8&qid=1550411820&sr=1-2&keywords=vol.+6.66
And on paperback :
https://www.amazon.com/dp/1796904694/ref=cm_sw_r_fa_awdo_t1_2dvACb2HVH6TP?fbclid=IwAR1h_VlIytuACI3zxXUc9mBfOk96N4Yk0WH3To6Psv2kbFxJLwfzAwV4mUE

Leo Zagami is also the author of  Confessions of an Illuminati Volume 5: The Decline of the West and the Rise of Satanism in our Society 
OUT NOW ON KINDLE: https://www.amazon.com/dp/B07BQVQ9ZM/ref=tsm_1_fb_lk
And on paperback : https://www.amazon.com/dp/1986894657/ref=sr_1_8?ie=UTF8&qid=1522233257&sr=8-8&keywords=leo+zagami