Article by Leo Zagami 
As tensions at the U.S.-Mexico border continue to rise daily, El Paso Bishop Mark Seitz, successfully escorted a bunch of illegal migrants who had previously been denied asylum, across the border and into the United States on Thursday, describing their plight as, "…an affront to human rights and human dignity."
Mark Joseph Seitz, who is an American prelate of the Roman Catholic Church, was acting on orders given to him by the infamous Jesuits. He has been the bishop of the El Paso since July 9, 2013, and was Auxiliary Bishop of Dallas from 2010 to 2013.
The official U.S. Jesuit website www.jesuit.org states that: "The Jesuits have made a longstanding commitment to serve and walk with migrants throughout their journeys." Adding that"The Jesuit Response" is "serving migrants in a variety of ways" and they are doing this"alongside the U.S. Conference of Catholic Bishops' Justice for Immigrants Campaign and the Interfaith Immigration Coalition, upholds a vision for comprehensive immigration reform."
That's why Bishop Mark Seitz was involved in this propaganda stunt by bringing in a Cuban, a young man from El Salvador, and a family of five back across the bridge from Ciudad Juarez to the United States, defiant of U.S. laws.
Bishop Seitz, who obviously doesn't care about the violation of U.S. laws, told the online Catholic site Crux,that the 9-year-old daughter of the family took his hand as they crossed the bridge. He than stated that they, "…should have never been returned in the first place."
Before embarking on this unusual mission across the bridge from Mexico, Bishop Seitz also offered an impassioned denunciation of the U.S. government's immigration policies when he stated:
"A government and society which view fleeing children and families as threats; a government which treats children in U.S. custody worse than animals; a government and society who turn their backs on pregnant mothers, babies and families and make them wait in Ciudad Juarez without a thought to the crushing consequences on this challenged city … This government and this society are not well."
 Bishop Seitz, we are still waiting for your friends in Rome to welcome immigrants into their rich palaces!
 See you on Route 66 this weekend….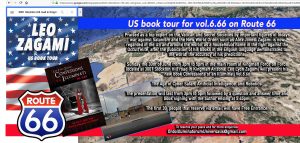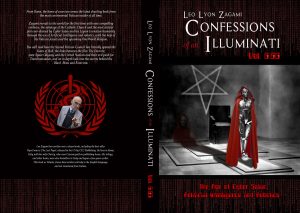 Leo Zagami is a regular contributor to Infowars and the author of the new groundbreaking book  Confessions of an Illuminati Vol. 6.66 The Age of Cyber Satan, Artificial Intelligence, and Robotics
OUT NOW ON KINDLE:
https://www.amazon.com/Confessions-Illuminati-6-66-Artificial-Intelligence-ebook/dp/B07NS8WS9V/ref=sr_1_2?s=books&ie=UTF8&qid=1550411820&sr=1-2&keywords=vol.+6.66
And on paperback :
https://www.amazon.com/dp/1796904694/ref=cm_sw_r_fa_awdo_t1_2dvACb2HVH6TP?fbclid=IwAR1h_VlIytuACI3zxXUc9mBfOk96N4Yk0WH3To6Psv2kbFxJLwfzAwV4mUE

Leo Zagami is also the author of  Confessions of an Illuminati Volume 5: The Decline of the West and the Rise of Satanism in our Society 
OUT NOW ON KINDLE: https://www.amazon.com/dp/B07BQVQ9ZM/ref=tsm_1_fb_lk
And on paperback : https://www.amazon.com/dp/1986894657/ref=sr_1_8?ie=UTF8&qid=1522233257&sr=8-8&keywords=leo+zagami