Donation in support of Leo's work through GoFundMe https://www.gofundme.com/f/the-leo-zagami-show-lesule  cashapp/$leozagami and we are back o Fundly https://fundly.com/leo-zagami-show-and-website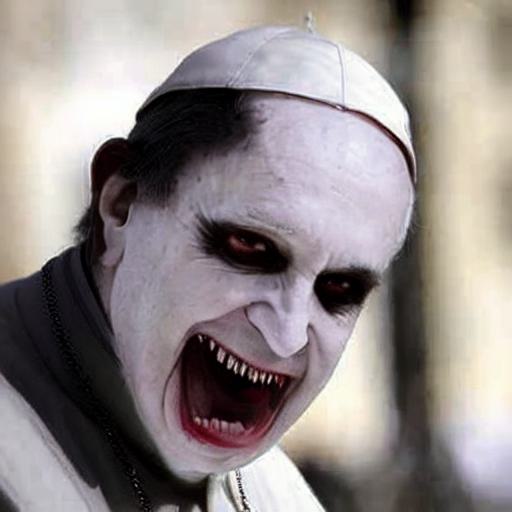 No, the Pope is not dead, but he might be dead soon, as is health his declining more and more and the Vatican is preparing for the worst. On March 29, 2023, the Vatican announced that Pope Francis will be hospitalized for the days leading up to Holy Week. They told us he did not have COVID-19 but other respiratory problems, and after a few days he was eventually released from Gemelli Hospital just in time for the Easter celebrations, but now things seem different for the fragile health of the leader of the Catholic Church whose role in the Great Reset I have exposed in Volume 7 of my Confessions.
Today, the Jesuit pope was suddenly admitted once again to Gemelli hospital for an urgent procedure under general anesthetic, his second intestinal surgery in just two years, after medical tests conducted at the same hospital the previous day indicated some dangerous anomalies. The pope has undergone what the Vatican described as a "laparotomy and abdominal wall plastic surgery with prosthesis" to treat a "recurrent, painful, and worsening" constriction of the intestine. A laparotomy is open abdominal surgery.
Two years ago, Pope Francis had 33cm (13 inches) of his colon removed because of inflammation and narrowing of the large intestine, and in 2022 well-informed sources within the Vatican stated he might have had a heart attack because of the Pfizer vaccine.
A vaccine the Pope not only imposed on all the Vatican citizens and workers but also personally promoted for the transgender community, inviting them to get vaccinated at the Vatican:
More than once, I explained how the Vatican has been preparing for Pope Francis' resignation:
http://leozagami.com/2023/03/29/vatican-in-shock-as-pope-francis-in-hospital-prepares-to-resign-for-health-reasons/
And now, even if the Vatican reported that there were no complications from the most recent operation, they also said he would remain in the hospital for several days for post-operative care, raising a lot of suspicions about the real condition of the ever-so-frail Pope Francis, whose successor will be (remember who told you!) the first pope of African origin. In any case, medical experts around the world are apparently saying that Pope Francis has not much time left with his condition "worsening."
 OUT NOW: Confessions of an Illuminati Volume 8: From the Rise of the Antichrist To the Sound of the Devil and the Great Reset,  the only book out there that could help confused Kanye West aka Ye learn the truth about the Hollywood elite and their secret purpose.
GET ALSO A COPY OF LEO ZAGAMI'S Confessions of an Illuminati Volume 7: From the Occult Roots of the Great Reset to the Populist Roots
SUPPORT LEO'S WORK BY BUYING HIS LATEST BOOKS!!!
Leo Zagami is the author of the groundbreaking book  Confessions of an Illuminati Vol. 6.66 The Age of Cyber Satan, Artificial Intelligence, and Robotics
GET also Confessions of an Illuminati Volume 5: The Decline of the West and the Rise of Satanism in our Society with a brand-new chapter on the CCP virus and The End Times
And don't forget also Confessions of an Illuminati Vol. 4, American Renaissance 2.0 and The Missing Link From the Invisible World