Donation in support of Leo's work through Fundly: https://fundly.com/leo-lyon-zagami-channel or GoFundMe https://www.gofundme.com/f/the-leo-zagami-show-lesule and cashapp/$leozagami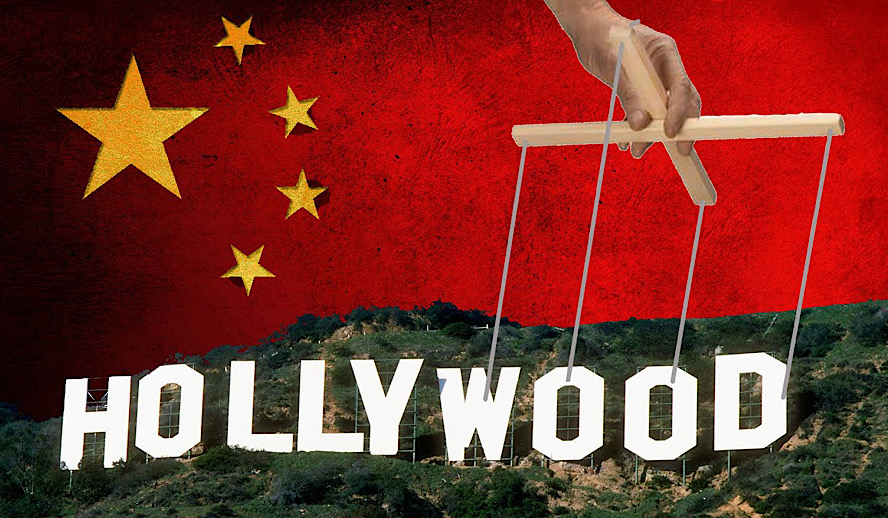 Article by Leo Zagami
An unprecedented agreement struck by Iran and Saudi Arabia on Friday to re-establish relations has made the U.S. role in the Middle East weaker overnight, especially since the deal was brokered by Washington's main adversary, China, which is also preparing for the invasion of Taiwan.
China and Russia don't have a formal alliance, and their militaries have never been engaged in combat alongside one another, but their defense cooperation and military alliance is growing even more after Russia's invasion of Ukraine, forming the basis for the Sino–Russian New World Order, something I predicted in Volume 7 of my Confessions, where I explain what this means for the future of America. Beijing's new foreign minister warned only five days ago that the United States and China are hurtling toward inevitable "confrontation and conflict" unless Washington changes course, so beware, this is not a game.
However, the Hollywood Illuminati elite are celebrating the Oscars tonight at the Dolby Theatre in Los Angeles, and they are increasingly bowing down to China and its money, in what looks like a takeover of the formal American film business, a subject I explained in detail my latest book, CONFESSIONS OF AN ILLUMINATI VOLUME 8, From the Rise of the Antichrist to the Sound of the Devil and the Great Reset.
For this reason, the Hollywood Illuminati are pushing the film, Everything Everywhere All at Once, nominated for 11 Oscars, the most nominated film at this year's Academy Awards.
The movie in question, which is another "Woke" propaganda film, depicts the story of a Chinese American immigrant named Evelyn (Michelle Yeoh), the co-owner of a laundromat with her husband Waymond (Ke Huy Quan), who have a tense relationship with their daughter Joy (Stephanie Hsu), who wants her mom to acknowledge and accept that she is gay. This is another important element inserted by the Hollywood "Woke" mafia to please not only the Chinese community but also the LGBTQ community. All this, while Marines are currently training in Okinawa for a war with China, probably precipitated by a soon-to-be invasion of Taiwan, but the Hollywood establishment doesn't care, after all, they are only following orders.
Making a rare public appearance at this year's Oscars is the super-populist Chinese actress Fan Bingbing, who appeared in Time magazine's list of the 100 most influential people in 2017, before disappearing in 2018 amid a tax case in China.
On more a pathetic note, the famous actor James Hong began his brilliant career in the film industry in the 1950s with the detective series The New Adventures of Charlie Chan, after his father emigrated from Hong Kong, becoming the head of the former Hip Sing Tong criminal gang in Minneapolis, recalled today while giving an interview to ABC on the champagne-looking carpet of the Oscars, a time, when white actors used to use adhesive tape to make their eyes Chinese-looking and how Hollywood saw Asian actors as "not box office," adding "But look at us now, huh!"
In the meantime, President Xi Jinping of China has said unifying Taiwan with mainland China "must be achieved." His Communist Party regime has become sufficiently strong not only militarily, economically, and industrially, but also "artistically" pushing their propaganda in a growing number of movies in Hollywood. For this purpose, a firehose of Chinese investments has been flowing into Hollywood for the last few years, bringing in billions. And while D.C. has ignored for years the foreign ownership of American content companies, Chinese firms have already accumulated a substantial portfolio of media and entertainment-related companies often at healthy premiums. And Hollywood isn't ready to look that gift horse in the mouth as they are all a bunch of Communists.
So, what is going to happen when China invades Taiwan and directly challenges the United States for regional supremacy? As I wrote in Volume 8 of my Confessions:
It was after WWII, with the founding of the Pentagon in 1947, that the U.S. military formalized its operations in Hollywood by establishing the Entertainment Liaison Offices (ELO) in 1948.
So, is the ELO going to finally intervene to change all this? Of course not, at least not while Joe and his son, Hunter Biden are in the White House. After all, Hunter Biden's "flirty" former secretary JiaQi "Jackie" Bao, who pushed for "Uncle Joe" Biden to run for president and has been linked to the Chinese government, is the focus of a House Republican inquiry since last year into the first family's extensive overseas business dealings, which also involved Patrick Ho the former Hong Kong Secretary of Home Affairs who Hunter once referred in a leaked audio, as "spy chief of China." That means the Chinese Dragon can continue to brainwash us and take over Hollywood and the 2023 Oscars, before waging war against America and its allies in the Pacific region.
OUT NOW: Confessions of an Illuminati Volume 8: From the Rise of the Antichrist To the Sound of the Devil and the Great Reset, the only book out there that could help confused Kanye West aka Ye learn the truth about the Hollywood elite and their secret purpose.
GET ALSO A COPY OF LEO ZAGAMI'S Confessions of an Illuminati Volume 7: From the Occult Roots of the Great Reset to the Populist Roots
SUPPORT LEO'S WORK BY BUYING HIS LATEST BOOKS!!!
Leo Zagami is a regular contributor to Infowars and the author of the groundbreaking book Confessions of an Illuminati Vol. 6.66 The Age of Cyber Satan, Artificial Intelligence, and Robotics
GET also Confessions of an Illuminati Volume 5: The Decline of the West and the Rise of Satanism in our Society with a brand-new chapter on the CCP virus and The End Times
And don't forget also Confessions of an Illuminati Vol. 4, American Renaissance 2.0 and The Missing Link From the Invisible World