Donation in support of Leo's work through Fundly: https://fundly.com/leo-lyon-zagami-channel  or GoFundMe https://www.gofundme.com/f/the-leo-zagami-show-lesule and cashapp/$leozagami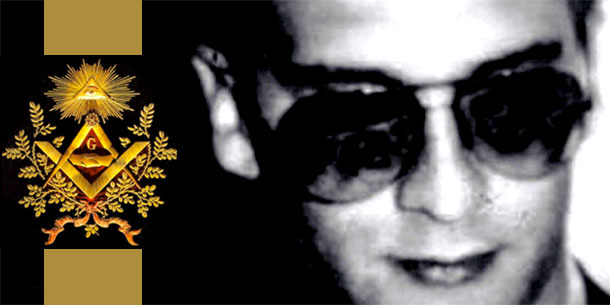 Article by Leo Zagami
Teresa Maria Principato, known as the "iron prosecutor," is a former Italian state prosecutor who devoted her career to hunting down the Sicilian Mafia and the boss Matteo Messina Denaro, paying a terrible price for it.
"My life is an armored life, like I am in jail," she said once while smoking a Rothmans cigarette, the first of many she would consume in a rare, hour-long interview she gave a few years ago. Her life changes in 2014, when police surveillance exposed a Mafia plot to blow her up with dynamite. Since then, she has been under 24-hour protection, even after retiring.
In an interview she gave earlier today to the Italian newspaper La Repubblica , she welcomes the arrest of Matteo Messina Denaro, but at the same time she says she is upset. During his escape, the last of the Corleonesi was able to count on what she calls "a Masonic network that protected him all over the world."[1]
Principato is convinced that Messina Denaro would never get caught if he didn't want to be. "From what I was able to verify with my investigations until 2017, Messina Denaro was really elusive. We are not talking about a person hidden in a farmhouse, who ate bread and ricotta like Bernardo Provenzano. Far from it. In addition to being quite cultured, he loved the good life, he was a maniac for luxury. And he didn't stay in one place for too long. He has traveled a lot, even abroad," she says.
The words of the former "iron prosecutor" of Palermo basically confirm what I wrote in yesterday's article:
Principato tried to follow every footstep of Matteo Messina Denaro in his many travels around the world often tracing him: "from Sicily to Venezuela, from England to Spain. Through Rogatory letters we found traces of his presence, but not him." Rogatory letters are requests from the courts in one country to the courts of another country to request the performance of an act which, if done without the sanction of the foreign court, could constitute a violation of that country's sovereignty, but sadly some of this information might have been delivered late to facilitate Messina Denaro's movements.
And she explains: "In Venezuela, for example, there is a very large, intricate Masonic reality. And certainly, the milieu frequented by Messina Denaro connected to Sicilian migrants who ran a very thriving furniture store, were Masonic. In England, Freemasonry is even a status. In Spain, on the other hand, I have some doubts about the Masonic nature of the relationships established by Messina Denaro with those who guested him. But there are more."
Principato adds: "A criminals who chose to come forward and was a Freemason spoke of a secret clandestine lodge set up precisely by Messina Denaro which was called La Sicilia."
There are other examples of clandestine lodges connected to the mob such as Isis 2, in Trapani, which I mentioned in my previous article.
Principato reminds us: "include people of all social levels, the same can be said for Lodge La Sicilia. These relationships of his, I am convinced, have protected him from the danger of being traced."
The former "iron prosecutor" speaks of "a large Masonic network" protecting the Mafia boss, and at the same time, Messina Denaro, who underwent surgery for colon cancer in 2020 and 2022 under a false name, according to leaked medical records, was brought to a maximum-security prison in the city L'Aquila yesterday. Today they announced that they are medically ready to support all his medical needs, the real reason for his arrest.
And a few hours ago, Matteo Messina Denaro's personal doctor Dr. Alfonso Tumbarello, who belonged to the lodge Valle di Cusa – Giovanni di Gangi (1035) of the Grand Orient of Italy based in Campobello di Mazara, has been suspended "Indefinitely from any Masonic activity" by the Grand Master Stefano Bisi.[2]
And the farse goes on even his doctor was a Freemason.
---
[1] https://www.open.online/2023/01/18/matteo-messina-denaro-latitanza-massoneria-teresa-principato/
[2]https://palermo.repubblica.it/cronaca/2023/01/18/news/il_medico_di_messina_denaro_e_massone_il_grande_oriente_ditalia_lo_sospende-384086351/
OUT NOW: Confessions of an Illuminati Volume 8: From the Rise of the Antichrist To the Sound of the Devil and the Great Reset,  the only book out there that could help confused Kanye West aka Ye learn the truth about the Hollywood elite and their secret purpose.
GET ALSO A COPY OF LEO ZAGAMI'S Confessions of an Illuminati Volume 7: From the Occult Roots of the Great Reset to the Populist Roots of The Great Reject
SUPPORT LEO'S WORK BY BUYING HIS LATEST BOOKS!!!
Leo Zagami is a regular contributor to Infowars and the author of the groundbreaking book  Confessions of an Illuminati Vol. 6.66 The Age of Cyber Satan, Artificial Intelligence, and Robotics
GET also Confessions of an Illuminati Volume 5: The Decline of the West and the Rise of Satanism in our Society with a brand-new chapter on the CCP virus and The End Times
And don't forget also Confessions of an Illuminati Vol. 4, American Renaissance 2.0 and The Missing Link From the Invisible World.