Please help keep this website going by making a small donation in support of Leo's work through Fundly: https://fundly.com/leo-lyon-zagami-channel  or Patreon: https://www.patreon.com/leozagami
Article by Leo Zagami 
Sexpionage is the involvement of sexual activity, or the possibility of sexual activity, intimacy, romance, or seduction to conduct espionage. Sex or the possibility of sex can function as a distraction, incentive, cover story, or unintended part of any intelligence operation. Sexpionage is a historically documented phenomenon and even the CIA has previously added Nigel West's work Historical Dictionary of Sexspionage to its proposed intelligence officer's bookshelf.
A commonly known type of sexpionage is a honey trap operation, which is designed to compromise sexually elicit information from that of an opponent and Ghislaine Maxwell used her billionaire father's aristocratic and intelligence connections to not only climb the social ladder but became  a leader in the practice of sexpionage at the highest levels with Jeffrey Epstein. Recent investigations have made it increasingly clear that Epstein was running a blackmail operation with Ghislaine Maxwell on behalf of Israeli and U.S. Intelligence, as Epstein bugged all his venues whether his New York mansion, his New Mexico ranch, or his Caribbean island getaway.  All these places were fueled with microphones and cameras to record the salacious interactions that transpired between his guests and the underage girls that Epstein and his madam, Ghislaine Maxwell exploited.
But now the Brit socialite is back, and sources close to her say she is about to defend herself and Prince Andrew after his disastrous interview. Ghislaine has been called in by Her Majesty's Secret Service to save the day and tell the world she thinks the picture of them with Virginia Roberts, who claims she had sex with Andrew when she was 17, may have been doctored and friends of Ghislaine have confirmed this hypothesis to the English tabloids. A source told The Sun: "Like Andrew, she has no memory of it." Conveniently adding: "Ghislaine thinks there are a lot of problems with the picture and it is very fishy.
"It is one of very few photos that does not bear a time and date stamp."
A U.S. source close to her lawyers said: "Ghislaine is preparing to speak — whether by talking to the FBI or giving a statement to the media." Get ready for another saucy episode of the new reality show from Buckingham Palace starring Andrew, the prince of all media disasters.
PLEASE SUPPORT LEO'S WORK BY BUYING HIS LATEST BOOKS!!!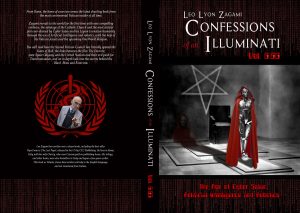 Leo Zagami is a regular contributor to Infowars and the author of the new groundbreaking book  Confessions of an Illuminati Vol. 6.66 The Age of Cyber Satan, Artificial Intelligence, and Robotics
OUT NOW ON KINDLE:
https://www.amazon.com/Confessions-Illuminati-6-66-Artificial-Intelligence-ebook/dp/B07NS8WS9V/ref=sr_1_2?s=books&ie=UTF8&qid=1550411820&sr=1-2&keywords=vol.+6.66
And on paperback :
https://www.amazon.com/dp/1796904694/ref=cm_sw_r_fa_awdo_t1_2dvACb2HVH6TP?fbclid=IwAR1h_VlIytuACI3zxXUc9mBfOk96N4Yk0WH3To6Psv2kbFxJLwfzAwV4mUE

Leo Zagami is also the author of  Confessions of an Illuminati Volume 5: The Decline of the West and the Rise of Satanism in our Society 
OUT NOW ON KINDLE: https://www.amazon.com/dp/B07BQVQ9ZM/ref=tsm_1_fb_lk
And on paperback : https://www.amazon.com/dp/1986894657/ref=sr_1_8?ie=UTF8&qid=1522233257&sr=8-8&keywords=leo+zagami