Article by Leo Zagami
On the 21st of June 2019 the National Catholic Reporter entitled an article, "To defend immigrants, it's time for U.S. bishops to break the law." Adding in the article:
"The response by the Catholic Church in this country must also be unmistakably clear: It is time for civil disobedience. The words "mass deportation" should send shockwaves through the conscience of anyone who knows anything about the brutalities of the 20th century. The fact that this planned mass deportation is targeting people who did no more than enter the country without proper documentation, a misdemeanor akin to jaywalking, at a time the president's lackeys and former counselors are convicted of felonies and still receive favors from the Justice Department, only aggravates the injustice."
 Is it clear that the statement above made by the National Catholic Reporter demonstrates the real enemy of the sovereignty of the United States of America and its citizens. What is happening is equal to an open act of war against the United States of America by the Vatican. Don't forget that the Vatican is not only a religious institution, but a foreign country that through their publication advocates openly break the law with "civil disobedience"  against ICE and the U.S authorities. This is illegal and should not be tolerated.
This morning a group of activists are calling attention to the Orange County Sheriff's Office's policies on immigration enforcement headed by a local Catholic priest:
https://www.facebook.com/WRALTV/videos/484183538796481/
Last year, a Los Angeles law firm released the names of 72 priests associated with the Catholic Diocese of Orange Country suspected of sexual assault. Although the Diocese of Orange Country has released two lists of suspected pedophiles, one in 2004 naming 16 priests and another in 2016 naming 14 priests, these disclosures have been considered by experts contradictory, incomplete, and inadequate. But the Diocese of Orange County defends illegal immigrants and promotes violence against ICE. There is no excuse for their criminal actions that aim to transform the United States into another South America shithole.
In  the meantime, a Catholic priest in Southern California who recently served at Resurrection Parish in Santa Rosa, has been suspended after he was discovered with more than $95,000 in cash stolen from parishes where he served. Further investigation revealed Father Oscar had an additional $77,000 in cash which he stole from other parishes where he served, and who knows what he was using the money for. The Catholic Church has lost all sense of morality and it is simply acting as a criminal institution protecting its own interests, not the interests of the United States of America.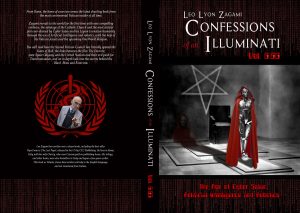 Leo Zagami is a regular contributor to Infowars and the author of the new groundbreaking book  Confessions of an Illuminati Vol. 6.66 The Age of Cyber Satan, Artificial Intelligence, and Robotics
OUT NOW ON KINDLE:
https://www.amazon.com/Confessions-Illuminati-6-66-Artificial-Intelligence-ebook/dp/B07NS8WS9V/ref=sr_1_2?s=books&ie=UTF8&qid=1550411820&sr=1-2&keywords=vol.+6.66
And on paperback :
https://www.amazon.com/dp/1796904694/ref=cm_sw_r_fa_awdo_t1_2dvACb2HVH6TP?fbclid=IwAR1h_VlIytuACI3zxXUc9mBfOk96N4Yk0WH3To6Psv2kbFxJLwfzAwV4mUE

Leo Zagami is also the author of  Confessions of an Illuminati Volume 5: The Decline of the West and the Rise of Satanism in our Society 
OUT NOW ON KINDLE: https://www.amazon.com/dp/B07BQVQ9ZM/ref=tsm_1_fb_lk
And on paperback : https://www.amazon.com/dp/1986894657/ref=sr_1_8?ie=UTF8&qid=1522233257&sr=8-8&keywords=leo+zagami