Article by Leo Zagami
Deputy Premier and Interior Minister Matteo Salvini told the press after meeting Secretary of State Mike Pompeo in Washington Monday, that Italy is "The first, most credible, most solid interlocutor of the U.S. in the European Union." Salvini said he, "…shared theconcerns of the U.S. administration both towards China and towards Iran."
Matteo Salvini arrivedin D.C. yesterday, not to talk about immigration with Vice President Pence, but to discuss the recent Spygate that involved Italy. As George Papadopoulos said a few months ago on Twitter, Italy is as important to the Spygate saga as the UK/Australia.
Meanwhile, Barack Obama will be in Italy later this week to secretly arrange with former Prime minister and my number one enemy, Matteo Renzi, an emergency meeting at George Clooney's villa on Lake Como in Laglio to address the unfolding Spygate crisis.
18th century Villa Oleandra has always been used for meetings by the wealthy European noble families and the Jesuit elite. Clooney, who is an honorary citizen of the small lakeside town and sits on the committee for the defense of the integrity of the banks of the lake, owns a total of four villas in the area of Lake Como, making it an ideal set up to arrange an emergency meeting for the key players of the Deep State.  As Monica Showalter wrote in a recent article "Is Obama secretly meeting with Italy's Renzi to get their stories straight?"
After talks with Mike Pompeo, Salvini declared that Italy had "common visions and solutions"with the Trump administration on foreign policy issues. Salvini stated that, "Italy is the biggest European country with which the United States can and wants to dialogue: I'm here to open a channel that may be huge, and of extremely great interest for both (sides)."
Salvini also said that,"We are working to verify the issues and possible concrete risks that may impose a reflection" on Huawei's role in the development of 5G networks.  The Deputy Premier, Interior Minister and Nationalist League party leader then moved onto Italy's bid to avert an infringement procedure by the European Commission for breaking the EU's debt rule saying that, "The EU's obstinance on limits, on austerity, does not help. For this reason we will deal with the European Union on an equal footing without reverential fears."
Salvini added a "Trumpian" tax-cutting budget is needed in Italy to give the economy a much-needed shot in the arm, but unfortunately Obama and the enemy will be conspiring against the people of Italy and the U.S. at George Clooney's villa on Friday.
As Monica Showalter wrote, "Former President Obama's weird careening around Europe is starting to have the look of a Spygate rationale."  Their attempts to sabotage Donald J. Trump have failed, but that won't stop them and George Clooney is involved at the highest level of this never-ending coup against our president, Donald J. Trump.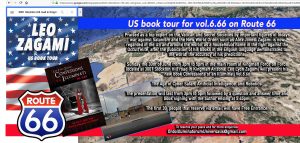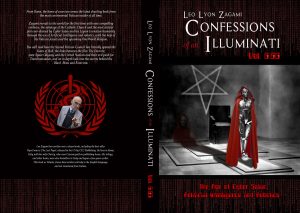 Leo Zagami is a regular contributor to Infowars and the author of the new groundbreaking book  Confessions of an Illuminati Vol. 6.66 The Age of Cyber Satan, Artificial Intelligence, and Robotics
OUT NOW ON KINDLE:
https://www.amazon.com/Confessions-Illuminati-6-66-Artificial-Intelligence-ebook/dp/B07NS8WS9V/ref=sr_1_2?s=books&ie=UTF8&qid=1550411820&sr=1-2&keywords=vol.+6.66
And on paperback :
https://www.amazon.com/dp/1796904694/ref=cm_sw_r_fa_awdo_t1_2dvACb2HVH6TP?fbclid=IwAR1h_VlIytuACI3zxXUc9mBfOk96N4Yk0WH3To6Psv2kbFxJLwfzAwV4mUE

Leo Zagami is also the author of  Confessions of an Illuminati Volume 5: The Decline of the West and the Rise of Satanism in our Society 
OUT NOW ON KINDLE: https://www.amazon.com/dp/B07BQVQ9ZM/ref=tsm_1_fb_lk
And on paperback : https://www.amazon.com/dp/1986894657/ref=sr_1_8?ie=UTF8&qid=1522233257&sr=8-8&keywords=leo+zagami