Article by Leo Zagami
In the past ten days I have been traveling across the U.S. after I fleeing Europe due to political and religious persecution, but I have always kept in mind the idea of wanting to write an article about Madonna's shocking 2019 Satanic Eurovision performance in Israel. I believe this entire performance was a significant and an important message from the Antichrist himself, giving us an exact graphic illustration of what is right around the corner waiting for us. Her performance ended with the ominous warning to humanity to, "Wake up."
Remember, this didn't happen in Hollywood, but in Israel, as the Israel Broadcasting Authority (IBA) is a member of the European Broadcasting Union, which is responsible for the event. Israel won the contest four times, and has hosted the contest in Jerusalem twice in 1979 and 1999, but this time the scenario was rather different ,as Madonna's performance in these crucial times for humanity was far more spooky than expected given the fact that Israel is the land where Bible prophecy originates, and the Antichrist is planned to be ruling for 7 years after the Rapture of the Church, and where last but definitely not least, the Battle of Armageddon will be also fought during the Second Coming of Jesus Christ.
Madonna impersonated the Antichrist singing  "Like A Prayer" to a packed house of Jews and Palestinians, wearing a wannabe Marilyn Manson eye patch while mocking the crucifixion of Jesus Christ in what can be considered a 100% Satanic ritual for the presentation of the age of the Antichrist.
Interestingly enough, Joshua Philipp, an award-winning investigative reporter and a senior editor at The Epoch Times wrote a few days ago: "Why is it that a kid wearing a MAGA hat smiling at a Native American drumming in his face can become a national scandal, but a mainstream performance can have a performer surrounded by demonic figures, dancing in flames, and show depictions of the Statue of Liberty in ruins—and nobody seems to bat an eye?"
Well, the only answer possible is that the majority of libtards are totally brainwashed by Satanism and Satanic values. They hate Donald J. Trump and love Madonna, who once said  "I'm angry. Yes, I am outraged. Yes, I have thought an awful lot about blowing up the White House."
We should take Madonna's message during the Eurovision very seriously, as Satanists are preparing for their last move and their propaganda is increasing. They want to kill Donald J. Trump and take over the United States of America, the last country in the world that can defend Christianity from the Satanic/AI take over they have been planning for many years.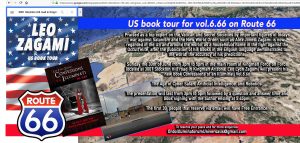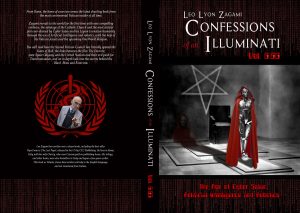 Leo Zagami is a regular contributor to Infowars and the author of the new groundbreaking book  Confessions of an Illuminati Vol. 6.66 The Age of Cyber Satan, Artificial Intelligence, and Robotics
OUT NOW ON KINDLE:
https://www.amazon.com/Confessions-Illuminati-6-66-Artificial-Intelligence-ebook/dp/B07NS8WS9V/ref=sr_1_2?s=books&ie=UTF8&qid=1550411820&sr=1-2&keywords=vol.+6.66
And on paperback :
https://www.amazon.com/dp/1796904694/ref=cm_sw_r_fa_awdo_t1_2dvACb2HVH6TP?fbclid=IwAR1h_VlIytuACI3zxXUc9mBfOk96N4Yk0WH3To6Psv2kbFxJLwfzAwV4mUE

Leo Zagami is also the author of  Confessions of an Illuminati Volume 5: The Decline of the West and the Rise of Satanism in our Society 
OUT NOW ON KINDLE: https://www.amazon.com/dp/B07BQVQ9ZM/ref=tsm_1_fb_lk
And on paperback : https://www.amazon.com/dp/1986894657/ref=sr_1_8?ie=UTF8&qid=1522233257&sr=8-8&keywords=leo+zagami