A 1985 photo of then-Rev. John Capparelli when he was head of a Catholic youth group.
How many times have we hoped that one of these horrible pedophile priests would get a taste of their own medicine? Well, one month after his name appeared on a list of Garden State priests credibly accused of sexual abuse by New Jersey dioceses, former Catholic priest John Capparelli was found dead Saturday morning after police were asked to conduct a welfare check. Capparelli was found with a fatal gunshot wound to his neck, in the kitchen of his home in Henderson, Nevada. The lists he appeared on followed many similar records of names published by dioceses across the country in recent times. Unfortunately, many of the identified priests are dead or the abuse they are accused of allegedly occurred years ago, so, unfortunately, the vast majority of child sex abuse victims cannot prosecute or file civil lawsuits against the ones still alive because they missed the arbitrary procedural deadline—the statute of limitations ("SOLs")—for their claims.
Of the 188 names released in New Jersey that included the infamous ex-Cardinal Theodore McCarrick, more than 100 are dead, NJ.com reported. So its highly probable that Capparelli was killed by one of his victims that took justice in his own hands due to the statute of limitations.
"Preliminary investigation indicates the victim died of suspicious circumstances, and the incident is being investigated as a homicide," local police said in the official statement. "A suspect has not been identified at this time and police are following up on developed leads."
Caparelli was accused of groping, photographing, and brutalizing young boys, often asking them to wrestle in tight swimwear and he was also linked to a fetish website he allegedly ran. The former priest was removed from ministry in 1992 and eventually defrocked by the Catholic Church.
"It's karma,"said an alleged victim of the former New Jersey priest.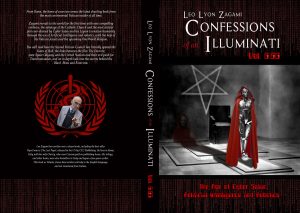 Leo Zagami is a regular contributor to Infowars and the author of the new groundbreaking book  Confessions of an Illuminati Vol. 6.66 The Age of Cyber Satan, Artificial Intelligence, and Robotics
OUT NOW ON KINDLE:
https://www.amazon.com/Confessions-Illuminati-6-66-Artificial-Intelligence-ebook/dp/B07NS8WS9V/ref=sr_1_2?s=books&ie=UTF8&qid=1550411820&sr=1-2&keywords=vol.+6.66
And on paperback :
https://www.amazon.com/dp/1796904694/ref=cm_sw_r_fa_awdo_t1_2dvACb2HVH6TP?fbclid=IwAR1h_VlIytuACI3zxXUc9mBfOk96N4Yk0WH3To6Psv2kbFxJLwfzAwV4mUE

Leo Zagami is also the author of  Confessions of an Illuminati Volume 5: The Decline of the West and the Rise of Satanism in our Society 
OUT NOW ON KINDLE: https://www.amazon.com/dp/B07BQVQ9ZM/ref=tsm_1_fb_lk
And on paperback : https://www.amazon.com/dp/1986894657/ref=sr_1_8?ie=UTF8&qid=1522233257&sr=8-8&keywords=leo+zagami