Articolo di Leo Lyon Zagami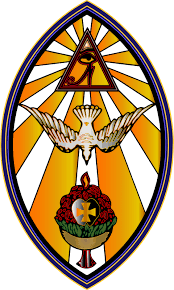 Simbolo dell'Ordo Templi Orientis
Nell'Aprile del 2013 sul quotidiano LIBERO venne annunciata la nuova moda di Hollywood:
Potrebbe sembrare un estratto dell'ultima fatica di Stanley Kubrick, Eyes Wide Shut, e invece è la nuova moda che sta spopolando ad Hollywood. Ordo Templi Orientis, O.T.O, la setta satanica del sesso, è l'ultima frontiera in tema di culti. Il fondatore Aleister Crowley (1875-1947), scrittore esoterico e amante dell'occulto che definiva se stesso "La grande bestia 666", amava l'eroina ed è considerato una figura chiave nella storia dei movimenti magici oltre che l'uomo più perverso del mondo. 
ll motto di Crowley, ripreso a fondamento della Sex Satanic, è "Fai ciò che vuoi"  e sicuramente qualcuno si sarà fatto quattro risate. Tuttavia altri avranno capito che dietro a questa rivelazione  si nasconde un verità macabra e sconcertante: Hollywood è ormai in mano a satanisti e pedofili che adorano Aleister Crowley.
Dopo il caso Weinstein, un altro scandalo-bomba è pronto a investire Hollywood: l'attore e cantante Corey Feldman, noto per le sue interpretazioni in "Gremlins" e "Goonies", è pronto a girare un docu-film sulla pedofilia ne mondo dello spettacolo americano.
Nel frattempo l'alleanza tra i seguaci di Crowley e il Partito Democratico, ormai visibilmente  incline al Satanismo si allarga e fa proseliti perfino tra i vertici, con figure come Tony e il fratello di John Podesta.
E qualche giorno fa due maghe della loggia Star Sapphire dell' Ordo Templi Orientis sono state filmate dagli amici della Hermetic Order of the Golden Dawn mentre partecipavano a un rito-anti Trump sulla celebre passeggiata "Walk of Fame" di Hollywood, sulla famosa stella dedicata a Trump nel 2007.
Quella stella distrutta l'anno scorso da un uomo armato di piccone ora ricostruita. Una stella che come vedrete da questo video  viene usata per un rituale dedicato a Babilonia la grande, la madre delle prostitute e degli abomini della terra, che secondo le maghe dell'O.T.O di Hollywood guidate da un certo uomo in viola dovrebbe liberarle dal presidente Donald J. Trump. La gente come vedrete e chiaramente scioccata ma il cosiddetto "Purple Party" non  mola.
Che Dio ci salvi dai Satanisti e da Hollywood,  la Babilonia dei tempi moderni.
https://www.macrolibrarsi.it/libri/__illuminati-e-la-musica-di-hollywood-libro.php
 POTETE  ACQUISTARE TUTTI LIBRI DI LEO LYON ZAGAMI PRESSO:
http://www.harmakisedizioni.org/
OPPURE: https://www.macrolibrarsi.it/autori/_leo-zagami.php