Please help keep this website going by making a small donation in support of Leo's work through Fundly: https://fundly.com/leo-lyon-zagami-channel  or Patreon: https://www.patreon.com/leozagami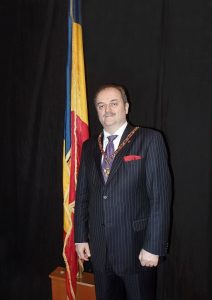 Article by Leo Zagami
Seems like top Romanian Freemasons are involved once again in sabotaging the U.S. presidential election. One of them, Stelian Nistor, is  is the Sovereign Grand Commander of the Supreme Council of the 33rd and Last Degree of the Ancient and Accepted Scottish Rite of Romania: https://scaasr.ro/en/the-supreme-council-of-the-thirty-third-degree-and-last/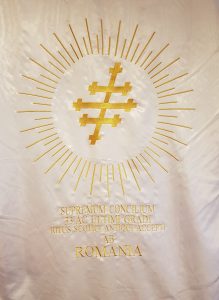 Some say Nistor was recently forced to give up his leading role in the Romanian Supreme Council, but has not accepted the decision. His partner at a mysterious firm called Majoritas, Lucian Despoiu, who is also a Freemason, online entrepreneur, and honorary consul of the Republic of El Salvador, seem to be heavily involved in the current anti-Trump activities to sabotage the re-election of Donald J. Trump on behalf of  Russia and the U.S. Democrats.
The Democrats seem to be in full control of the present Supreme Council, 33°, Ancient & Accepted Scottish Rite of Freemasonry of the Southern Jurisdiction in Washington D.C., commonly known as the Mother Supreme Council of the World. According to sources from the Romanian news "Realitatea PLUS," the duo in question have recently placed several Romanian hackers specializing in criminal operations to go after President Donald J. Trump and his re-election campaign. The two have already campaigned against Trump in 2016.
At the end of 2015, Lucian Despoiu and his co-founder of Majoritas, Stelian Nistor, were selected, through Dan Ciobanu, the owner of Cloud Research Studio, at the request of Carol Rollie Flynn from the Council of Foreign Relations, and John Garrett, who are both linked to the Obama administration and Hillary Clinton. The Romanian hackers specialized in Dark Web and other criminal operations in the virtual arena, that was intended to sabotage Donald Trump's election campaign, making it look like he was clearly supported by Russian hackers from the Russian military intelligence.
The selected hackers from Romania were divided into several teams of two people and acted in the states where Donald Trump was the favorite to win the elections. Everything had to look like large support for Trump was coming from Russia, and the way Romanian hackers operated had to be identical to that of the Russians. The operations of these teams were carefully supervised from Bucharest, and in the field, they were coordinated by Lucian Despoiu, through Dan Ciobanu and Ovidiu Bujorean.
Retired Russian Colonel Boris Golovin, a former officer in the Spetsnatz special forces under the control of GRU, Russia's secret foreign military intelligence service, is also involved in the shadowy operation which was originally planned within the walls of the temple of the Supreme Council of the Scottish Rite in Romania.  The retired Colonel Boris Golovin, who is now a Romanian citizen, was originally "discharged" in Romania, where he officially a businessman, but continued his intelligence activities for the Russian Federation in secret.
After joining Romanian Freemasonry, he partnered up with Stelian Nistor and Lucian Șova, the present Transportation Minister, and for a time the Minister of Communications and Information Society.  Under the patronage of Golovin, Minister Lucian Șova and Mason Stelian Nistor tried to get also a Russian bus business going, but it seems that they were doing better with their criminal activities against the U.S. president. These Masonic criminals are indeed the key to understanding the eternal ambivalence of the Romanian authorities in the last two decades that still seem to have close relationships to their old Russian allies, as well as a special relationship with their Democrat friends in the U.S..
On July 13, 2018, Special Counsel Robert Mueller indicted 12 GRU agents for allegedly perpetrating the cyberattacks, trying to link the whole thing to President Trump and the fake Russian hoax. In the end, the U.S. Intelligence Community concluded that some of the genuine leaks from "Guccifer 2.0" were part of a series of cyberattacks on the DNC committed by two Russian military intelligence groups, without ever mentioning the real role of  Romania.
This confirms what Ettore Giuffrida, a former member of the Ancient and Accepted Scottish Rite of Romania told me in 2016, during a visit to Romania regarding Nistor's direct ties to Russian military intelligence that was often using the activities of the Supreme Council of the 33rd and Last Degree of the Ancient and Accepted Scottish Rite of Romania as a cover-up operation for their dirty deeds. Let's remember, that Romania joined the North Atlantic Treaty Organization (NATO) on March 29, 2004, following the decision taken at the Prague Summit, in November 2002, and such activities are considered illegal.
Marcel Lazăr Lehel, known as Guccifer, the famous Romanian hacker responsible for various high-level computer security breaches in the U.S. and Romania, who originally exposed Clinton's private email server, was sentenced on September 1, 2016, to 52 months in prison after pleading guilty in a U.S. federal court for unauthorized access to a protected computer and aggravated identity. Guccifer 2.0 blamed the access and distribution of emails stolen from the Democratic National Committee (DNC) computer networkas an invention of the U.S. Government, but according to indictments in February 2018, Guccifer 2.0  is operated by the Russian military intelligence agency GRU, and Assange with Wikileaks, who became a recipient of the stolen mails, said this was "a diversion that was being pushed by the Hillary Clinton campaign."
Hillary Clinton drew a lot of controversy back then by using a private email server for official public communications, rather than using official State Department email accounts maintained on secure federal servers. An FBI examination of Clinton's server found over 100 emails containing classified information, including 65 emails deemed "Secret" and 22 deemed "Top Secret." Now, the latest news is that Hillary Clinton started the whole Russiagate farce to distract attention from her email scandal, according to a Russian intelligence analysis that was obtained by U.S. intelligence agencies back in July 2016.
At the end of September National Intelligence Director John Ratcliffe said that in late July 2016, US intelligence agencies obtained "insight" into Russian spycraft alleging that Hillary Clinton had "approved a campaign plan to stir up a scandal against" Donald Trump.
Ratcliffe's letter to Committee Chairman Lindsey Graham (R., S.C.) asserts that in late July 2016 American intelligence agencies "obtained insight" into an analysis by Russian spies, which alleged that Democratic, "U.S. Presidential candidate Hillary Clinton had approved a plan to stir up a scandal" against her Republican opponent, Donald Trump. The plan involved "tying [Trump] to Putin and the Russians' hacking of the Democratic National Committee."
 However, the truth is that Hillary Clinton and the Democrats work with Vladimir Putin, and the Romanian situation involving Sovereign Grand Commander of Romania, Stelian Nistor should be investigated by U.S. authorities.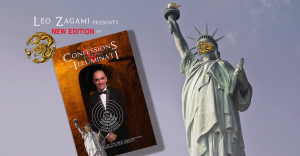 Get Leo's New Edition of Confessions of an Illuminati Volume 5: The Decline of the West and the Rise of Satanism in our Society with a brand new chapter on the CCP virus and The End Times.
You can find it now on Amazon in both paperback:
https://www.amazon.com/Confessions-Illuminati-Decline-Satanism-Society-ebook/dp/B07BQVQ9ZM/ref=sr_1_1?dchild=1&keywords=Confessions+of+an+Illuminati+Volume+5%3A+The+Decline+of+the+West+and+the+Rise+of+Satanism+in+our+Society&qid=1588956850&s=digital-text&sr=1-1
And Kindle format:
https://www.amazon.com/Confessions-Illuminati-Decline-Satanism-Society-ebook/dp/B07BQVQ9ZM?fbclid=IwAR2jxhIWdGeHo-UifXK7X5ka3mknzmaMWysTBVxWzXQEY9S1vSUioabBv3g
And get also Leo's latest book: Confessions of an Illuminati Vol. 4, American Renaissance 2.0 and The Missing Link From the Invisible World.
You can find it now on Amazon in both paperback:
https://www.amazon.com/dp/1679105434/ref=cm_sw_r_fa_awdo_t1_kGIaEbKMF61NP?fbclid=IwAR2ayxAv16FsFMVBDow7CPhdIctj9_X2bEiQjPHbbjyMFfbJtwb88NZW64M
And Kindle format:
https://www.amazon.com/Confessions-Illuminati-Four-Renaissance-Invisible-ebook/dp/B082ZTFTHV?fbclid=IwAR1HcyOk5b0ZAmMSAyyYMCfPGdjbv9obkFD2fozyrvwJ3s6ahWhqL7iECbc
PLEASE SUPPORT LEO'S WORK BY BUYING HIS LATEST BOOKS!!!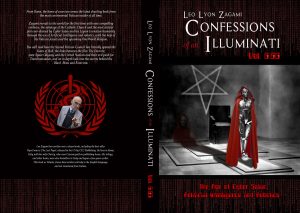 Leo Zagami is a regular contributor to Infowars and the author of the groundbreaking book  Confessions of an Illuminati Vol. 6.66 The Age of Cyber Satan, Artificial Intelligence, and Robotics
OUT NOW ON KINDLE:
https://www.amazon.com/Confessions-Illuminati-6-66-Artificial-Intelligence-ebook/dp/B07NS8WS9V/ref=sr_1_2?s=books&ie=UTF8&qid=1550411820&sr=1-2&keywords=vol.+6.66
And on paperback :
https://www.amazon.com/dp/1796904694/ref=cm_sw_r_fa_awdo_t1_2dvACb2HVH6TP?fbclid=IwAR1h_VlIytuACI3zxXUc9mBfOk96N4Yk0WH3To6Psv2kbFxJLwfzAwV4mUE