Please help keep this website going by making a small donation in support of Leo's work through Fundly: https://fundly.com/leo-lyon-zagami-channel  or Patreon: https://www.patreon.com/leozagami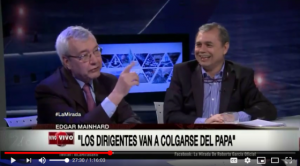 Article by Leo Zagami
Yesterday another shocking article by Br. Alexis Bugnolo, a Franciscan hermit, appeared on the blog of Rene Henry Gracida, the controversial Bishop Emeritus of the Diocese of Corpus Christi in Texas. The article brings new groundbreaking evidence about Pope Francis' alleged Masonic membership that originally surfaced on Roberto Garcia's TV program, La Mirada, which aired on November 27, 2017, on Channel 26 in Argentina.
The astonishing claim was made by Liberal  Freemason Juan Bautista 'Tata' Yofre who is an Argentine journalist and writer, and a former politician and journalist who was the Argentine Secretary of Intelligence from 1989 to 1990, in the early part of Carlos Menem's presidency.
I want to add that a few months ago I also received, courtesy of my friend, the famous researcher and author Jordan Maxwell, a photo of the Masonic initiation into Liberal Freemasonry of Cardinal Angelo Giuseppe Roncalli, the future Pope John XXIII who some say was the first Masonic Pope.
Evidence about the membership in irregular Freemasonry of the successor of Pope Roncalli, Pope Paul VI was also published by in my book, Confessions of an Illuminati, Volume III.
In the document in question Pope Paul VI, born Giovanni Battista Enrico Antonio Maria Montini, makes a special dedication to the late 33rd degree Mason Roberto Caldirola addressing him in a typical Masonic style using the three dots ∴ that are often found in Masonic language.
Liberal Freemasons  are still considered irregular by  the United Grand Lodge of England (UGLE) and most other English-speaking Grand Lodges because there is no requirement for members to declare a belief in a Supreme Being.
Here is the entire article by Bugnolo, followed by a commentary by Bishop Rene Henry Gracida,  that proves beyond any doubt that Pope Francis is an irregular Freemason, keeping in mind that both Br. Bugnolo and Bishop Gracida are not knowledgeable of the difference between regular and irregular Freemasons.
By Br. Alexis Bugnolo
BREAKING — In an intercepted phone call — one of many which were captured during the corruption investigation in Argentina over foreign influence from Iran, the Head Vatican Intelligence officer in Argentina affirmed that he and his boss, Jorge Mario Bergoglio, were indeed members of the Masonic Lodge.
The explosive revelations were made on Roberto Garcia's TV program, La Mirada, which aired on November 27, 2017, on Channel 26 in Argentina.
Here is the full video:
The video above, at 27:57, features the guests Edgar Mainhard of Urgente24 and the man who speaks about Bergoglio, Juan Bautista "Tata" Yofre, who was State Intelligence Secretary in Argentina between 1989-1990 and was the Ambassador of Argentina, concurrently to both Portugal and Panama, during the government of Carlos Menem.
In the interview, Roberto asks Tata to discuss the "unpresentables of Argentina that surround the pope".
"Tata" recounts a phone call that had been aired during a time of "negotiations with Iran" and that such phone calls had been aired on national television. In one phone call between "Yussuf and Karim" which had come out in the outlet La Nación, but later disappeared, Tata says, during the call, Yussuf tells Karim about his encounter with Bergoglio's Vatican Chief of Intelligence in Argentina. "Tata" made a parenthesis to emphasize that Bergoglio indeed had a Vatican chief of Intelligence there in Argentina and that he knew him personally, but did not mention the name. Tata continues recounting that on the phone call, "Bergoglio's Vatican Chief of Intelligence told Yussuf that he [the Chief] was a Mason and so was Bergoglio." Tata says, This was on La Nación. You could have listened to it yourselves. I listened to it because I had to give it credit.
 Canonical Implications
The penalty for becoming a member of the Masonic Lodge is ex-communication. That this was the case, even after Vatican II was made clear in a letter from the Congregation for the Doctrine of the Faith, dated Feb. 17, 1981 and signed by Cardinal Franjo Seper .
Cardinal Seper in that letter declared: On 19 July 1974, this Congregation wrote to some Episcopal Conferences a private letter concerning the interpretation of can 2335 of the Code of Canon Law which forbids Catholics, under the penalty of excommunication, to enroll in Masonic or other similar associations.
Since the said letter has become public and has given rise to erroneous and tendentious interpretations, this Congregation, without prejudice to the eventual norms of the new Code, issues the following confirmation and clarification:
1) the present canonical discipline remains in full force and has not been modified in any way;
2) consequently, neither the excommunication nor the other penalties envisaged have been abrogated;
Two years later, on Nov. 26, 1983, following the promulgation by Pope John Paul II  of the new Code of Canon Law, a public doubt arose regarding whether that penalty had been removed or not in the new Code. Cardinal Ratzinger, now head of the Congregation for the Doctrine of the Faith responded with an extraordinary intervention, confirmed by Pope John Paul II. The key passage of which reads:
Therefore the Church's negative judgment in regard to Masonic association remains unchanged since their principles have always been considered irreconcilable with the doctrine of the Church and therefore membership in them remains forbidden. The faithful who enroll in Masonic associations are in a state of grave sin and may not receive Holy Communion.
It is not within the competence of local ecclesiastical authorities to give a judgment on the nature of Masonic associations which would imply a derogation from what has been decided above, and this in line with the Declaration of this Sacred Congregation issued on 17 February 1981 (cf. AAS 73 1981 pp. 240-241; English language edition of L'Osservatore Romano, 9 March 1981).
In other words, the ex-communication leveled in Canon 2335 against all Catholics for enrolling in a Masonic Lodge remains in force. This is in accord with the principle of Canon 6 and Canon 20. And thus, the ex-communication of Canon 2335 in the old Code is to be understood, in accord with this declaration made by the CDF, to be subsumed into Canon 1364, which punishes by ex-communication latae sententiae the crimes of Heresy, Schism and Apostasy, since clearly affiliation with the Masonic Sect is equipollent to all three under the diverse aspects of its creed, its purpose, and its manner of working.
THE CONSEQUENCES ARE SERIOUS: An ex-communicated person cannot validly receive any dignity, office or munus in the Church in virtue of Canon 1331 §2 n. 4, of the new Code of Canon Law. That means, that it is canonically impossible that Bergoglio have assumed any ecclesiastical office after his enrollment.
Comments by Bishop Gracida – https://en.wikipedia.org/wiki/René_Henry_Gracida:
Since Cardinal Ratzinger no doubt had testimonies that Bergoglio was a Freemason, it follows that as pope, if he was demanded to resign the Papacy, so that Bergoglio might succeed him, he would have had the most grave obligation to dissimulate, so that while appearing to renounce, he would deprive Bergoglio of the Petrine Munus, by renouncing something else, as I surmised in my previous article, How Benedict has defeated "Francis". And especially in my article, Benedict's End Game is to Save the Church from Freemasonry.
I think, now, you can see why no supporter of Bergoglio cares the lest thing for Canon Law. Cardinals included. How many others in the Vatican are members of the Lodge?
Will Chris Ferrara and Steve Skojec and others, like Cardinal Burke, now stop saying that Bergoglio is definitely the pope? Or are they Freemasons too? — I ask this question because the public has a right to know the answers.
Get Leo's latest book: Confessions of an Illuminati Vol. 4, American Renaissance 2.0 and The Missing Link From the Invisible World.
You can find it now on Amazon in both paperback:
https://www.amazon.com/dp/1679105434/ref=cm_sw_r_fa_awdo_t1_kGIaEbKMF61NP?fbclid=IwAR2ayxAv16FsFMVBDow7CPhdIctj9_X2bEiQjPHbbjyMFfbJtwb88NZW64M
And Kindle format:
https://www.amazon.com/Confessions-Illuminati-Four-Renaissance-Invisible-ebook/dp/B082ZTFTHV?fbclid=IwAR1HcyOk5b0ZAmMSAyyYMCfPGdjbv9obkFD2fozyrvwJ3s6ahWhqL7iECbc
PLEASE SUPPORT LEO'S WORK BY BUYING HIS LATEST BOOKS!!!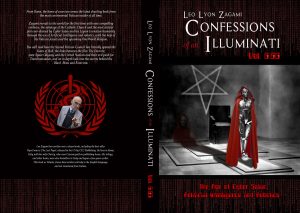 Leo Zagami is a regular contributor to Infowars and the author of the groundbreaking book  Confessions of an Illuminati Vol. 6.66 The Age of Cyber Satan, Artificial Intelligence, and Robotics
OUT NOW ON KINDLE:
https://www.amazon.com/Confessions-Illuminati-6-66-Artificial-Intelligence-ebook/dp/B07NS8WS9V/ref=sr_1_2?s=books&ie=UTF8&qid=1550411820&sr=1-2&keywords=vol.+6.66
And on paperback :
https://www.amazon.com/dp/1796904694/ref=cm_sw_r_fa_awdo_t1_2dvACb2HVH6TP?fbclid=IwAR1h_VlIytuACI3zxXUc9mBfOk96N4Yk0WH3To6Psv2kbFxJLwfzAwV4mUE

Leo Zagami is also the author of  Confessions of an Illuminati Volume 5: The Decline of the West and the Rise of Satanism in our Society 
OUT NOW ON KINDLE: https://www.amazon.com/dp/B07BQVQ9ZM/ref=tsm_1_fb_lk
And on paperback : https://www.amazon.com/dp/1986894657/ref=sr_1_8?ie=UTF8&qid=1522233257&sr=8-8&keywords=leo+zagami