Please help keep this website going by making a small donation in support of Leo's work through Fundly: https://fundly.com/leo-lyon-zagami-channel  or Patreon: https://www.patreon.com/leozagami
Article by Leo Zagami 
A new London Bridge terror attack has just left multiple victims injured, and two killed on November 29, 2019, on London Bridge that was the scene of another terrorist attack in 2017. But why now? I went there in 2018 a few months after the terrible attack that took place on the 3rd of June 2017, when a terrorist's vehicle-ramming and stabbing spree conducted by 3 Islamists on behalf of Isis left eight people killed and 48 injured, and I can assure you there was a massive security operation in place that makes it almost impossible to conduct a similar attack these days, or even order a taxi nearby.
I even recorded a small promotional video for my book Invisible Master while I was there.
It sure sounds strange that in the middle of a Royal crisis touching on Queen Elisabeth's favorite child, the media attention is diverted by a possible Manchurian candidate with a hoax explosive.  In the end, no more sign of Andrew in the news, and two people were killed as a result of the attack, apart from the assailant, and 12 injured on London Bridge, a place that is starting to become synonymous with death and tragedy.
PLEASE SUPPORT LEO'S WORK BY BUYING HIS LATEST BOOKS!!!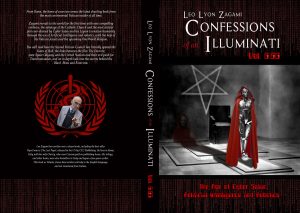 Leo Zagami is a regular contributor to Infowars and the author of the new groundbreaking book  Confessions of an Illuminati Vol. 6.66 The Age of Cyber Satan, Artificial Intelligence, and Robotics
OUT NOW ON KINDLE:
https://www.amazon.com/Confessions-Illuminati-6-66-Artificial-Intelligence-ebook/dp/B07NS8WS9V/ref=sr_1_2?s=books&ie=UTF8&qid=1550411820&sr=1-2&keywords=vol.+6.66
And on paperback :
https://www.amazon.com/dp/1796904694/ref=cm_sw_r_fa_awdo_t1_2dvACb2HVH6TP?fbclid=IwAR1h_VlIytuACI3zxXUc9mBfOk96N4Yk0WH3To6Psv2kbFxJLwfzAwV4mUE

Leo Zagami is also the author of  Confessions of an Illuminati Volume 5: The Decline of the West and the Rise of Satanism in our Society 
OUT NOW ON KINDLE: https://www.amazon.com/dp/B07BQVQ9ZM/ref=tsm_1_fb_lk
And on paperback : https://www.amazon.com/dp/1986894657/ref=sr_1_8?ie=UTF8&qid=1522233257&sr=8-8&keywords=leo+zagami