Please help keep this website going by making a small donation in support of Leo's work through Fundly: https://fundly.com/leo-lyon-zagami-channel  or Patreon: https://www.patreon.com/leozagami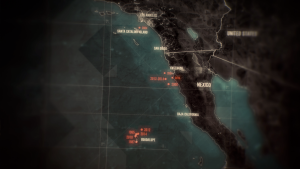 Article by Leo Zagami
This incredible story starts in 2015, when Tom DeLonge, founding Blink-182 member and the band's former co-frontman(who also masterminded the pop/rock group Angels & Airwaves) founds an organization To The Stars Academyof Arts and Science (TTSA),  officially established to pursue research into UFOs and extraterrestrial existence.
To most people, it seemed like DeLonge was diving headfirst into tin foil conspiracy theories and perhaps indulging his longtime UFO obsession. However, recent events have proven that DeLonge might be a prime tool of the UFO disclosure planned behind closed doors by the Military Industrial Complex and the Deep State. This means the rocker could become in the near future one of the world's preeminent voices on unidentified flying objects and alien technology. That's pretty wild for a guy like Tom DeLonge  who once sang the lyrics "s–t, piss, f–k, cunt, c–ksucker, motherf–ker, t-ts, fart, turd, and twat."
In the meantime, his TTSA website is now stating that: "Thanks to the support of the investors from our first offering, we have built a solid foundation for To The Stars Academy of Arts & Science and look forward to accepting new investors on our journey to propel the company's three divisions forward."
 On October 17, 2019, DeLonge and the TTSA announced an official partnership with none other than the U.S. Army Combat Capabilities Development Command (CCDC) to research and "advance TTSA's material and technology innovations in order to develop enhanced capabilities for Army ground vehicles." So what does this mean? And why Is Tom DeLonge's UFO Group suddenly partnering with the U.S. Army?
The newly-signed official agreement wrote under what is described as "Cooperative Research and Development Agreement (CRADA)" states that the U.S. Army researchers will now work alongside DeLonge's TTSA's crew for five years to further study and research the organization's materials ("alien alloys," etc.) and otherworldly technology they've already been conducting tests on. You can even find the official agreement published in full by TheBlackVault.com and is viewable online here.
The new collaboration bound by compliance with the strict National Industrial Security Program and the relative security clearances allows the Army's Ground Vehicle System Center (GVSC) and Ground Vehicle Survivability and Protection (GVSP) access to TTSA research on "material science, space-time metric engineering, quantum physics, beam energy propulsion,"and other jargon-filled, science-y things, which may "enhance survivability and effectiveness of multiple Army systems," according to a press release  given by the TTSA in San Diego on October 17th 2019.  In the press release Dr. Joseph Cannon of U.S. Army Futures Command confirms the interest of the Military Industrial Complex in this matter: "At the Army's Ground Vehicle System Center, we look forward to this partnership and the potential technical innovations forthcoming."
 Now the possibilities are only two here. Did some UFO material in possession of the TTSA push the Military Industrial complex to take action and make an official deal with Tom DeLonge, or was Tom DeLonge in it from the start as a willing puppet to the disclosure game? We might never know the truth but in both cases this is a very interesting subject that deserves further investigation.
In the meantime, a small group of venture military veterans capitalists and technologists from Silicon Valley who believe that humans can capture and reverse-engineer UFOs are even beginning their own Startup. With this summer's revelation that the US Navy considers UFOs and "Unidentified Aerial Phenomena" (UAPs) to be real a team of venture capitalists, university professors and military veterans are now launching a project to track UFOs off the coast of California with a large boat loaded with various cameras and sensors to detect and record anomalous aerial activity.
The team has already begun negotiations to charter the MV Horizon, a small research vessel. Renting a research vessel and acquiring the high-tech gear needed to search for UFOs is not cheap. While they are working on grant proposals, they know that the vast majority of funding will have to be private that's why they started a Silicon Valley Startup for this project.
The California UFO craze is taking on an incredible new dimension and we should all focus on it.
PLEASE SUPPORT LEO'S WORK BY BUYING HIS LATEST BOOKS!!!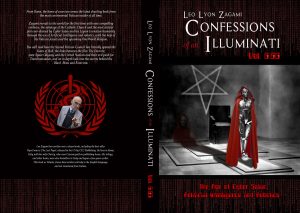 Leo Zagami is a regular contributor to Infowars and the author of the new groundbreaking book  Confessions of an Illuminati Vol. 6.66 The Age of Cyber Satan, Artificial Intelligence, and Robotics
OUT NOW ON KINDLE:
https://www.amazon.com/Confessions-Illuminati-6-66-Artificial-Intelligence-ebook/dp/B07NS8WS9V/ref=sr_1_2?s=books&ie=UTF8&qid=1550411820&sr=1-2&keywords=vol.+6.66
And on paperback :
https://www.amazon.com/dp/1796904694/ref=cm_sw_r_fa_awdo_t1_2dvACb2HVH6TP?fbclid=IwAR1h_VlIytuACI3zxXUc9mBfOk96N4Yk0WH3To6Psv2kbFxJLwfzAwV4mUE

Leo Zagami is also the author of  Confessions of an Illuminati Volume 5: The Decline of the West and the Rise of Satanism in our Society 
OUT NOW ON KINDLE: https://www.amazon.com/dp/B07BQVQ9ZM/ref=tsm_1_fb_lk
And on paperback : https://www.amazon.com/dp/1986894657/ref=sr_1_8?ie=UTF8&qid=1522233257&sr=8-8&keywords=leo+zagami