Please help keep this website going by making a small donation in support of Leo's work through Fundly: https://fundly.com/leo-lyon-zagami-channel  or Patreon: https://www.patreon.com/leozagami
Article by Leo Zagami
If the High Court will allow Cardinal Pell only 20 minutes to persuade the court there are special reasons for the appeal to be heard. He must convince the High Court to take the case and overturn their decision in 20 minutes or he will die in prison as a convicted child abuser if the Pope and the Jesuits fail to exercise their influence in Australia.
Each time that Pell has faced the Royal Commission into Institutional Responses to Child Sexual Abuse the outcome has been negative and his performance highly criticized. The time of judgment is approaching for this circus of clowns, and unfortunately for Pell, the Holy See might leave him to his destiny to avoid further exposure.
Cardinal Pell returned to the Melbourne Assessment Prison on Wednesday, and is likely to be transported to a medium-security prison in a rural area in the west of Victoria state where most of the roughly 700 prisoners are sex offenders, to include priests, where the possibility of being Epsteined is pretty high.
Please help keep this website going by making a small donation in support of Leo's work through Paypal:
https://www.paypal.me/LeoZagami
PLEASE SUPPORT LEO'S WORK BY BUYING HIS LATEST BOOKS!!!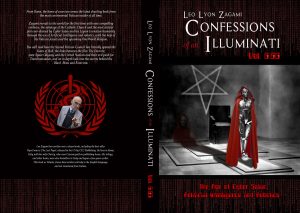 Leo Zagami is a regular contributor to Infowars and the author of the new groundbreaking book  Confessions of an Illuminati Vol. 6.66 The Age of Cyber Satan, Artificial Intelligence, and Robotics
OUT NOW ON KINDLE:
https://www.amazon.com/Confessions-Illuminati-6-66-Artificial-Intelligence-ebook/dp/B07NS8WS9V/ref=sr_1_2?s=books&ie=UTF8&qid=1550411820&sr=1-2&keywords=vol.+6.66
And on paperback :
https://www.amazon.com/dp/1796904694/ref=cm_sw_r_fa_awdo_t1_2dvACb2HVH6TP?fbclid=IwAR1h_VlIytuACI3zxXUc9mBfOk96N4Yk0WH3To6Psv2kbFxJLwfzAwV4mUE